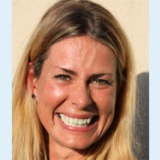 Keywords
Allergy and Immunology; Antibodies
Research group(s)
Antibody Research
Members:
Research interests
Molecular, immunological and structural characterization of allergen-specific antibodies to answer fundamental questions regarding the interaction allergen/IgE antibodies as well as to develop tools for diagnosis, prevention and treatment of allergy.
Techniques, methods & infrastructure
Our expertise includes a broad spectrum of state-of-the-art-methodologies in molecular and cellular biology and immunology, e.g. generation of antibody libraries, phage display technology, isolation and characterization of monoclonal antibodies, cell culture, mediator release experiments, DNA cloning, ELISA, immunoblotting, Biacore, mouse models.
Grants
ICAM1 and allergen-specific nanobodies for allergy treatment (2019)
Source of Funding: FWF (Austrian Science Fund), Internationale Programme
Principal Investigator
Selected publications
Gadermaier, E., K. Marth, C. Lupinek, R. Campana, G. Hofer, K. Blatt, D. Smillkovic, U. Roder, M. Focke-Tejkl , S Vrtala, W. Keller, P. Valent, R. Valenta, S. Flicker*. 2018. Isolation of a high affinity binding Bet v 1-specific IgG-derived ScFv with germline configuration from a patient treated with hypoallergenic Bet v 1 fragments. Allergy 73: 1425-1435.
Madritsch, C., J. Eckl-Dorna, K. Blatt, I. Ellinger, M. Kundi, V. Niederberger, P. Valent, R. Valenta, and S. Flicker*. 2015. Antibody conjugates bi-specific for ICAM1 and allergen prevent migration of allergens through respiratory epithelial cell layers. J Allergy Clin Immunol. 136:490-3.e11.
Madritsch, C., E. Gadermaier, C. Lupinek, U. Roder, R. Valenta, and S. Flicker*. 2015. High density IgE recognition of the major grass pollen allergen Phl p 1, revealed with single chain IgE antibody fragments obtained by combinatorial cloning. J. Immunol. 194: 2069-2078.
Gadermaier, E., S. Flicker*, P. Steinberger, and R. Valenta. 2013. Determination of allergen-specificity by heavy chains in grass pollen allergen-specific IgE antibodies. J. Allergy Clin. Immunol. 131: 1185-1193.
Flicker S.*, B. Linhart, C. Wild, U. Wiedermann, and R. Valenta. 2013. Passive immunization with allergen-specific IgG antibodies for treatment and prevention of allergy. Immunobiol. 218: 884-891.