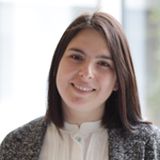 Keywords
Drug Combinations; Drug Discovery; Drug Screening Assays, Antitumor; Hematologic Neoplasms; High-Throughput Screening Assays; Individualized Medicine; Leukemia; Leukemia-Lymphoma, Adult T-Cell; Metabolism; Molecular Targeted Therapy; Signal Transduction; Systems Biology; Translational Medical Research
Research group(s)
Functional Precision Hematology Group
Research Area: The lab undertakes basic, translation, and clinical research to advance and develop novel diagnostics and treatment modalities for patients with hematological malignancies.
Members:
Research interests
I am a cancer biologist with a special interest in molecular mechanisms underlying cancer development and progression and how to utilize that information to identify novel therapeutic strategies. I am specialized in developing and running high-throughput drug screening of patient-derived cancer cells and associated data analysis. In addition, my work focuses on how to use drug sensitivity data to unravel disease biology and personalized therapy options for cancer patients as well as repositioning of existing anti-cancer drugs for other indications. My expertise is in translational cancer systems biology particularly hematology, drug screening, and identification of novel cancer cell vulnerabilities that can be exploited for effective treatment of patients. My current research interests focus on the identification and characterization of metabolic dependencies in hematological malignancies with compound libraries and understanding underlying disease progression mechanisms in rare hematological cancers such as T-PLL.
Techniques, methods & infrastructure
High-throughput flow cytometry-based drug screening; single-cell RNA sequencing; working with patient samples from patients with hematological malignancies; drug libraries; functional precision medicine clinical trials