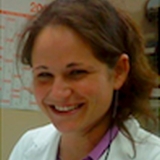 Keywords
Anti-Neutrophil Cytoplasmic Antibody-Associated Vasculitis; Autoantibodies; Autoimmune Diseases; Autophagy; Cell Biology; Cell Culture Techniques; Kidney; Lysosomal-Associated Membrane Protein 2; Lysosomes; Mice, Transgenic; Microscopy, Confocal; Microscopy, Electron; Microscopy, Fluorescence; Molecular Biology
Research group(s)
Renal Pathology and Immunopathology
Members:
Research interests
My main research is focussed on the pathogenic mechanism responsible for ANCA associated vasculitis (AAV), and specifically on the pathogenicity of autoantibody specific for lysosomal associated membrane protein-2 (LAMP-2) (Kain et al., 2008) which are highly prevalent in those with AAV. Much of my work concentrates on the role of LAMP-2 in macro- and chaperone mediated autophagy since our current data suggest that both of these pathways are disrupted by autoantibodies to LAMP-2 and I am determining the extent to which this is responsible for their pathogenicity.
Techniques, methods & infrastructure
My expertise includes the broad range of methodologies required for contemporary cellular and molecular biology. These include cell culture, confocal microscopy, lived cells imaging, ELISA, immunoblot, immunofluorescence, PCR, real-time PCR, DNA and RNA analysis, generation of transgenic mouse. To apply these methods, I am using samples (tissue, serum, DNA, cell) from transgenic animal and human patients as well as in vitro models (cell culture).
Selected publications
Hubert, V. et al., 2016. LAMP-2 is required for incorporating syntaxin-17 into autophagosomes and for their fusion with lysosomes. Biology Open, 5(10), pp.1516-1529. Available at: http://dx.doi.org/10.1242/bio.018648.
Voisin, V. et al., 2014. Protection of Wistar-Furth rats against postischaemic acute renal injury: Role for nitric oxide and thromboxane? Clinical and Experimental Pharmacology and Physiology, 41(11), pp.911-920. Available at: http://dx.doi.org/10.1111/1440-1681.12298.
Kain, R. et al., 2012. High Prevalence of Autoantibodies to hLAMP-2 in Anti-Neutrophil Cytoplasmic Antibody-Associated Vasculitis. Journal of the American Society of Nephrology, 23(3), pp.556-566. Available at: http://dx.doi.org/10.1681/ASN.2011090920.