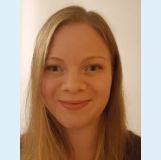 Keywords
Bacterial Outer Membrane Proteins; Blood Platelets; Hemic and Immune Systems; Platelet Activation; Puumala virus; Thrombosis
Research interests
The role of platelets and platelet-pathogen interactions in inflammation and infection
We are interested in the roles of platelets and platelet-pathogen interactions in inflammation and infection. Platelets are the second most abundant circulating blood cell and fulfil essential functions in haemostasis by maintaining vascular integrity and limiting blood loss upon injury. In recent years it became increasingly apparent that platelets are not only important in haemostasis and thrombosis, but they can also fine-tune immune responses and vice versa are modulated by inflammatory or infectious conditions.
Upon activation platelets secrete a plethora of effector molecules including cytokines, chemokines and immunoglobulins that can modulate leukocyte and endothelial cell function or directly act on pathogens. Due to their high sensitivity, rapid responsiveness, and sheer number, platelets function as both sentinels and as first line of defence against invading pathogens.
We investigate the molecular crosstalk between platelet, leukocytes and bacterial and viral pathogens, the consequences of these interactions for the prothrombotic and immunomodulatory roles of platelets in acute and chronic inflammation and infection, and the impact of antiplatelet therapies in this context.
Techniques, methods & infrastructure
Characterisation of various leukocyte subsets and activation status (mouse and human) via multi-colour flow cytometry and fluorescence microscopy
Characterization of platelet-pathogen interactions (Puumala Hantavirus, Influenza virus, Vibrio cholerae bacteria)
Isolation, characterization and cultivation of human and murine primary cells (platelets, leukocyte subsets, endothelial cells and hepatocytes)
Isolation of bacterial outer membrane vesicles
Thrombosis and haemostasis animal models (FeCl3 and mechanic injury, tail bleeding)
Inflammation and infection animal models (peritonitis, acid- or LPS-induced acute lung injury, influenza infection, pneumococcal pneumonia)
Transgenic mice for various platelet function deficiencies and thrombocytopenia
Platelet function analysis (e.g. light transmission aggregometry)
Live cell microscopy under flow conditions for recruitment and extravasation assays
Standard biomolecular tools (PCR, qPCR, ELISA, Western Blot, cell culture)
Grants
Viral haemorrhagic fevers in Europe: Impact of Puumala Hantavirus infection on primary haemostasis (2020)
Source of Funding: OeNB (Oesterreichische Nationalbank), Jubiläumsfonds / Anniversary Fund
Principal Investigator
Can bacterial outer membrane vesicles drive haemorrhagic diseases? (2019)
Source of Funding: Medical Scientific Fund of the Mayor of the City of Vienna, Medizinisch-Wissenschaftlicher Fonds des Bürgermeisters der Bundeshauptstadt Wien
Principal Investigator