One of the main focuses of the new Christian Doppler laboratory is macrophages and how clearance of dead/dying cells (also called "efferocytosis") reprograms their immune-metabolic landscape.
Defects in efferocytosis occur in obesity related diseases and are associated with inflammation and tissue damage. Which leads to the question of: What do obesity-associated and efferocytosing macrophages have in common and what are the consequences therein for disease? These are some of the key questions addressed in this new CD laboratory with the aim of identifying potential new pathways altered in disease.
---
Programme
Welcome
Michaela Fritz
Vice Rector for Research and Innovation of the Medical University Vienna
Martin Gerzabek
President of the Christian Doppler Research Association
Presentation of the Christian Doppler Laboratory
Omar Sharif
Principal Investigator, Medical University of Vienna
Thomas Reiberger
Professor of Gastroenterology and Hepatology, Medical University of Vienna
Eric Borges
Vice President, Cancer Immunology & Immune Modulation, Boehringer Ingelheim
Kerstin Kitt
Director Immune Modulation, Boehringer Ingelheim
Moderation: Thomas Weichhart
Professor of Medical Genetics, Medical University Vienna
Get-together
Impressionen der Eröffnung
---
Partners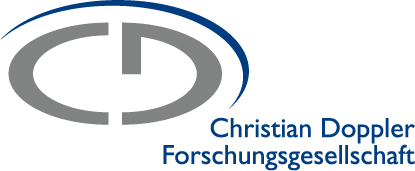 In Christian Doppler Laboratories, applicationoriented basic research is carried out at a high level, with outstanding scientists cooperating with innovative companies. For the promotion of this cooperation, the Christian Doppler Research Association is internationally regarded as an example of best practice.

Christian Doppler Laboratories are jointly funded by the public sector and the participating companies. The most important public funding body is the Federal Ministry "Federal Ministry Republic of Austria - Labour and Economy".

Boehringer Ingelheim is working on breakthrough therapies that improve the lives of humans and animals. As a leading research-driven biopharmaceutical company, the company creates value through innovation in areas of high unmet medical need. Understanding the role of immune metabolism in human diseases triggered the collaboration with the CD Laboratory for Immunometabolism and Systems Biology of Obesity-Related Diseases, with the aim to identify novel therapeutic starting points for Boehringer Ingelheim's drug discovery.
---