All News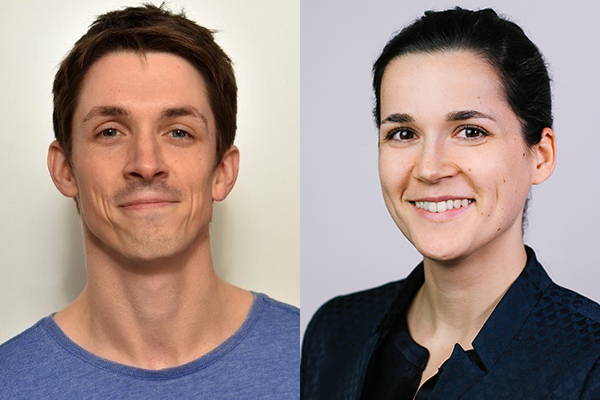 (Vienna, 28 December 2021) Andreas Kerschbaumer from the Division of Rheumatology at the Department of Medicine III has been awarded this year's Theodor Billroth Prize by Vienna Medical Association. Subsequent honorary places were taken by Tobias Zrzavy from the Department of Neurology and Anna Cho from the Department of Neurosurgery. First place in the Erste Bank der Österreichischen Sparkassen AG Research Funding Prize went to Katharina Mayer from the Institute of Immunology, ahead of Johannes Knoth from the Department of Radiation Oncology and Elisabeth Waldmann from the Division of Gastroenterology and Hepatology of the Department of Medicine III. MedUni Vienna researchers also took the Quality Seals and honorary places.
Vienna Medical Association's Theodor Billroth Prize
1. "Efficacy outcomes in phase 2 and phase 3 randomized controlled trials in rheumatology"
Published in: Nature Medicine, June 2020
Andreas KERSCHBAUMER

2. "Acute and non-resolving inflammation associate with oxidative injury after human spinal cord injury"
Published in: Brain – a journal of neurology, December 2020
Tobias ZRZAVY

3. "Gamma Knife Radiosurgery for Brain Metastases in Non-Small Cell Lung Cancer Patients Treated with Immunotherapy or Targeted Therapy"
Published in: Cancers, December 2020
Anna CHO

Erste Bank der Österreichischen Sparkassen AG (First Bank of Austria) Research Funding Prize
1. "The energy sensor AMPK orchestrates metabolic and translational adaptation in expanding T helper cells"
Published in: The FASEB Journal, November 2020
Katharina MAYER

2. "Clinical and imaging findings in cervical cancer and their impact on FIGO and TNM staging – An analysis from the EMBRACE study"
Published in: Gynecologic Oncology, August 2020
Johannes KNOTH

3. "Association of Adenoma Detection Rate and Adenoma Characteristics With Colorectal Cancer Mortality After Screening Colonoscopy"
Published in: Clinical Gastroenterology and Hepatology, April 2021
Elisabeth WALDMANN

Vienna Medical Association's Theodor Billroth Prize Quality Seals
1. "Role of joint damage, malalignment and inflammation in articular tenderness in rheumatoid arthritis, psoriatic arthritis and osteoarthritis"
Published in: Annals of the Rheumatic Diseases, January 2021
Irina GESSL

2. "Hereditary α tryptasemia is a valid genetic biomarker for severe mediator-related symptoms in mastocytosis"
Published in: Blood, January 2021
Georg GREINER

3. "Assessment of odor hedonic perception: the Sniffin' sticks parosmia test (SSParoT)"
Published in: Scientific reports, October 2020
David T. LIU

First Bank of Austria Research Funding Prize Quality Seals
1. "Apparent Intracellular Helicobacter pylori Detected by Immunohistochemistry: The Missing Link in Eradication Failure"
Published in: Clinical Infectious Diseases, November 2020
Andrea BEER

2. "Extreme weather conditions as a gender-specific risk factor for acute myocardial infarction"
Published in: American Journal of Emergency Medicine, January 2021
Calvin Lukas KIENBACHER

3. "The effect of oral D-9-tetrahydrocannabinol on the minimal alveolar concentration of sevoflurane: A randomised, controlled, observer-blinded experimental study"
Published in: European Journal of Anaesthesiology, January 2021
Johannes MÜLLER

The Medical Association for Vienna has endowed the "Theodor Billroth Prize of the Medical Association for Vienna" to promote research work. The prize is awarded on an annual basis. All members of Vienna Medical Association are eligible to apply. Since the prize is intended to promote young scientists and also to fund research activities in private practice, heads of departments, divisions and institutes are excluded from the competition (except as co-authors).
---