All News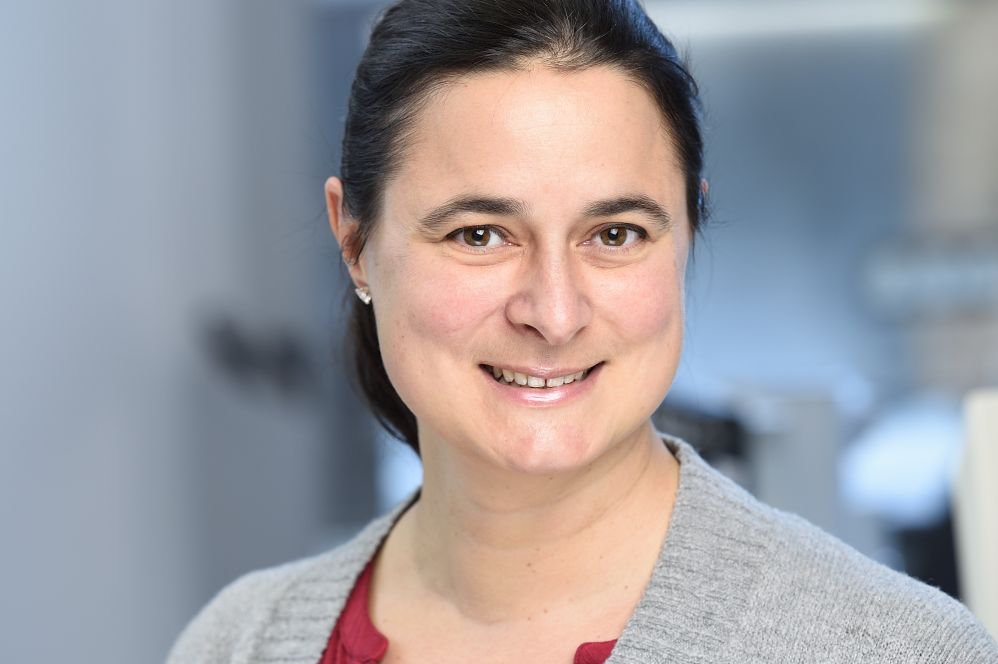 (Vienna, 01 March 2021) Claudia Kuntner-Hannes, physicist at the Department of Biomedical Imaging and Image-guided Therapy of MedUni Vienna and Vienna General Hospital has been appointed to a §99-(5) assistant professorship at MedUni Vienna.
Claudia Kuntner-Hannes is concerned with imaging, or more precisely with molecular imaging. This is the term used for a series of techniques that facilitate the visualisation of biological processes in the metabolism of body cells, in order to detect any signs of disease at a very early stage. In molecular imaging, substances are marked so that their distribution can be tracked. One of the techniques used for this is Positron Emission Tomography (PET). The areas of application are many and varied and range from metabolic questions, the marking of new drugs, specific receptor-ligand interactions, through to treatment monitoring in oncology, neurology and even cardiology. Particular emphasis is placed on the quantitative evaluation of gathered image data and the translation between preclinical and clinical studies.
Claudia Kuntner-Hannes' goal in the context of the assistant professorship within the Medical Imaging Cluster (MIC) of MedUni Vienna is to combine the various imaging modalities even more effectively, in order to obtain a fuller picture of a disease. This will also lead to closer collaboration between the various medical departments, centres and working groups, as well as joint projects with external partners from other universities.
About Claudia Kuntner-Hannes
Claudia Kuntner-Hannes studied technical physics at Vienna University of Technology. She wrote her dissertation at the Atomic Institute of the Austrian Universities and in the Department of Radiotherapy of MedUni Vienna and Vienna General Hospital. She subsequently completed a four-year placement, first as a PhD student and then as a postdoc, at the European Organization for Nuclear Research (CERN) in Geneva (Switzerland). From 2004 until 2020, Claudia Kuntner-Hannes worked as a scientist and project leader at the Seibersdorf site of the Austrian Institute of Technology (AIT). She has been working at the Department of Biomedical Imaging and Image-guided Therapy since January 2021. She is a principal investigator on nationally and internationally funded projects and associate editor for medical physics and imaging (Journal Frontiers in Physics).
---