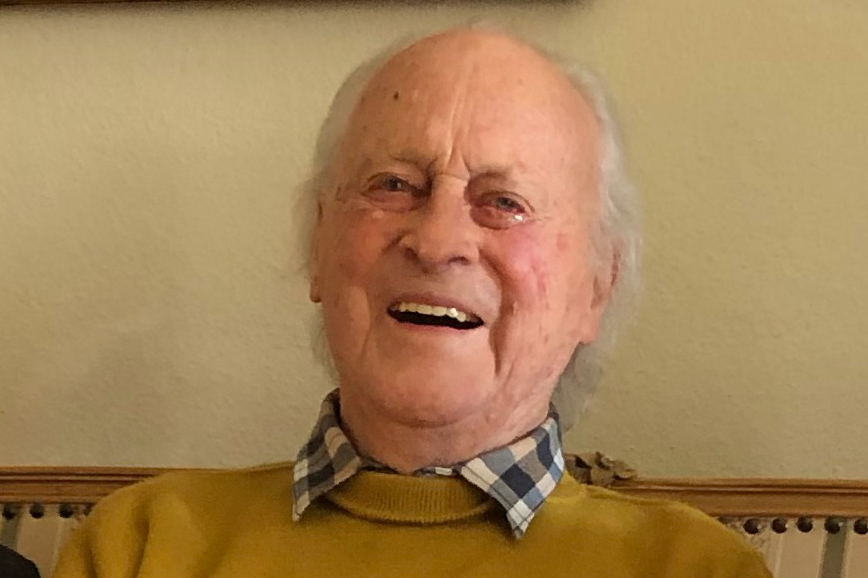 With great sadness we have learned about the passing of University Prof. Dr. Gerhard Freilinger, who died peacefully on 28 November at the age of 95.
Born in 1927 in Linz, he concluded medical studies in 1954 in Innsbruck, where he also obtained his first surgical experiences. Subsequently, his path took him to the USA for two years, where he worked at the University of Iowa, Washington University in St. Louis and Cornell University in New York in the respective departments of plastic and reconstructive surgery. In 1957, he came to Vienna to the II Surgical University Clinic. In 1971, Freilinger habilitated in the field of surgery with a special focus on plastic surgery. The foundation of the Department of Plastic Surgery at the II Surgical University Hospital in Vienna, where he was appointed Extraordinarius in 1975, can be traced back to him. He declined an appointment at the Cantonal Hospital in St. Gallen and remained at the Vienna Surgical University Hospital until his retirement in September 1993.
Gerhard Freilinger was a passionate teacher, always eager to promote his colleagues. It is not surprising that many of his students became department heads at Viennese hospitals later on. He authored hundreds of publications, wrote books and was responsible for scientific films. As a player on the international stage of plastic surgery, Freilinger achieved worldwide fame with free muscle transplantation for the treatment of facial paresis.
Freilinger was a founding member as well as president of the Austrian Society of Plastic Surgery, founding president of the Austrian Society of Senology and a board member of the Austrian Society of Space Medicine.
His personal commitment as a reconstructive surgeon since 1967 has been to victims of chemical warfare in Vietnam, Laos and Afghanistan, and later in Angola and Iraq. He did not shy away from danger when he travelled directly to the war zones and was able to save countless lives thanks to his surgical interventions. He also showed great commitment to the poison gas victims of an autonomous Kurdish region in Iraq for whom he organised the transport to Vienna. Here, it was possible to prove the use of mustard gas.
Plastic surgery has not only lost a great surgeon in Gerhard Freilinger but, above all, we mourn the loss of a valuable colleague who left his mark on our faculty with his humanity and outstanding personality. Our condolences go to his family.

Christine Radtke,
Head of Department of Plastic, Reconstructive and Aesthetic Surgery