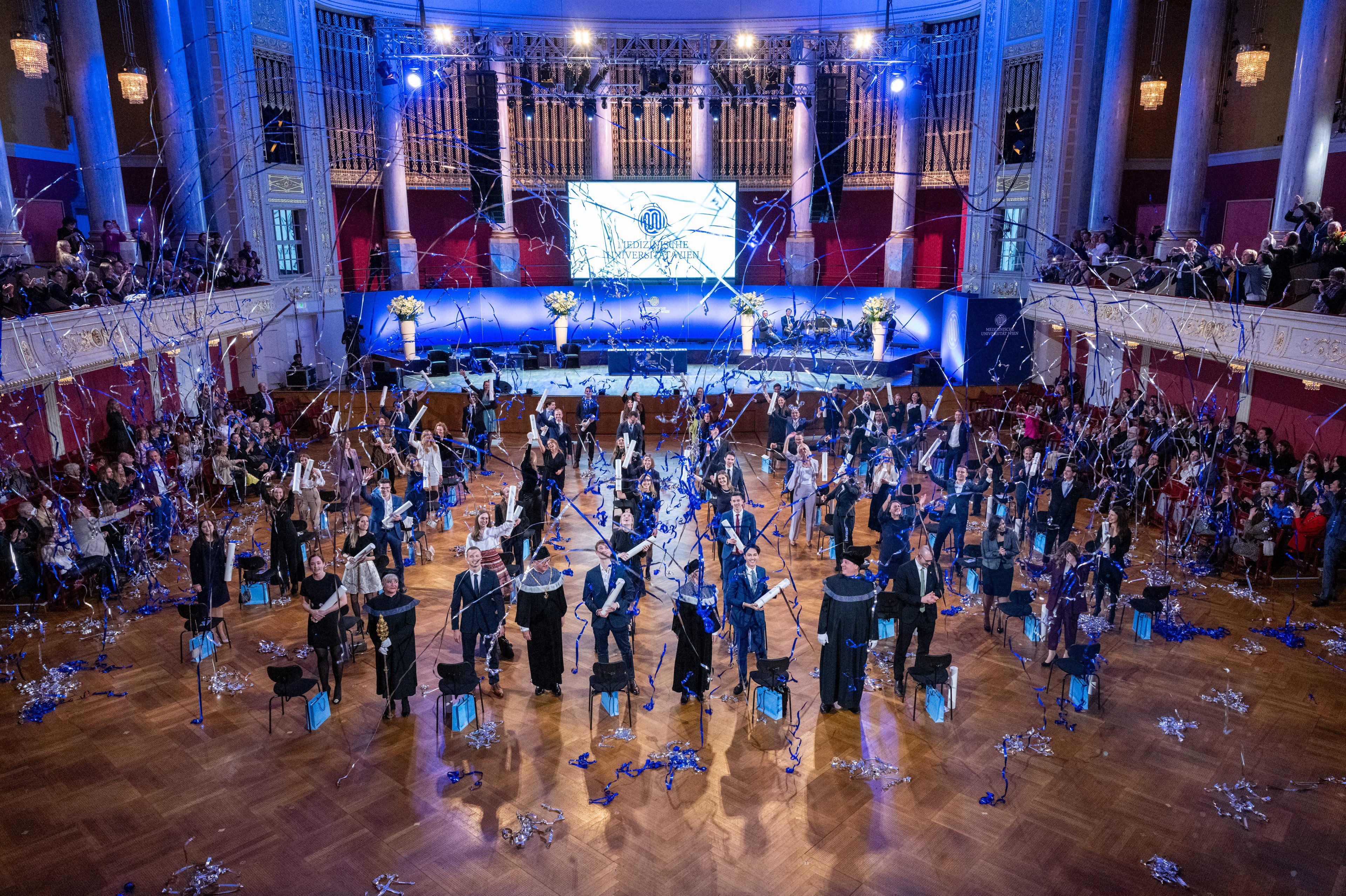 (Vienna, 30 November 2022) Around 600 new MedUni Vienna graduates are taking their academic oath today and tomorrow in front of family, friends and acquaintances. Rector Markus Müller and Vice Rectors Anita Rieder, Michaela Fritz and Volkan Talazoglu are presenting the graduation certificates. A total of 682 future doctors gained their medical degrees in Vienna in the past academic year (2021/22).
---
This will be the tenth year that the celebration has taken place, around four weeks before Christmas, in the atmospheric splendour of Vienna Concert Hall. Around 8,000 guests are expected to attend the event in the world-famous concert venue.
Currently, around 8,000 students are enrolled at MedUni Vienna, the majority of them on diploma courses in medicine and dentistry. 95% of students successfully complete their studies.
The next career step awaiting the graduates is specialist training or an internship within a hospital or a teaching practice, or further scientific studies.
The photo gallery for this graduation ceremony will be available as from 5 December 2022 at: www.meduniwien.ac.at/sponsionsfotos