All News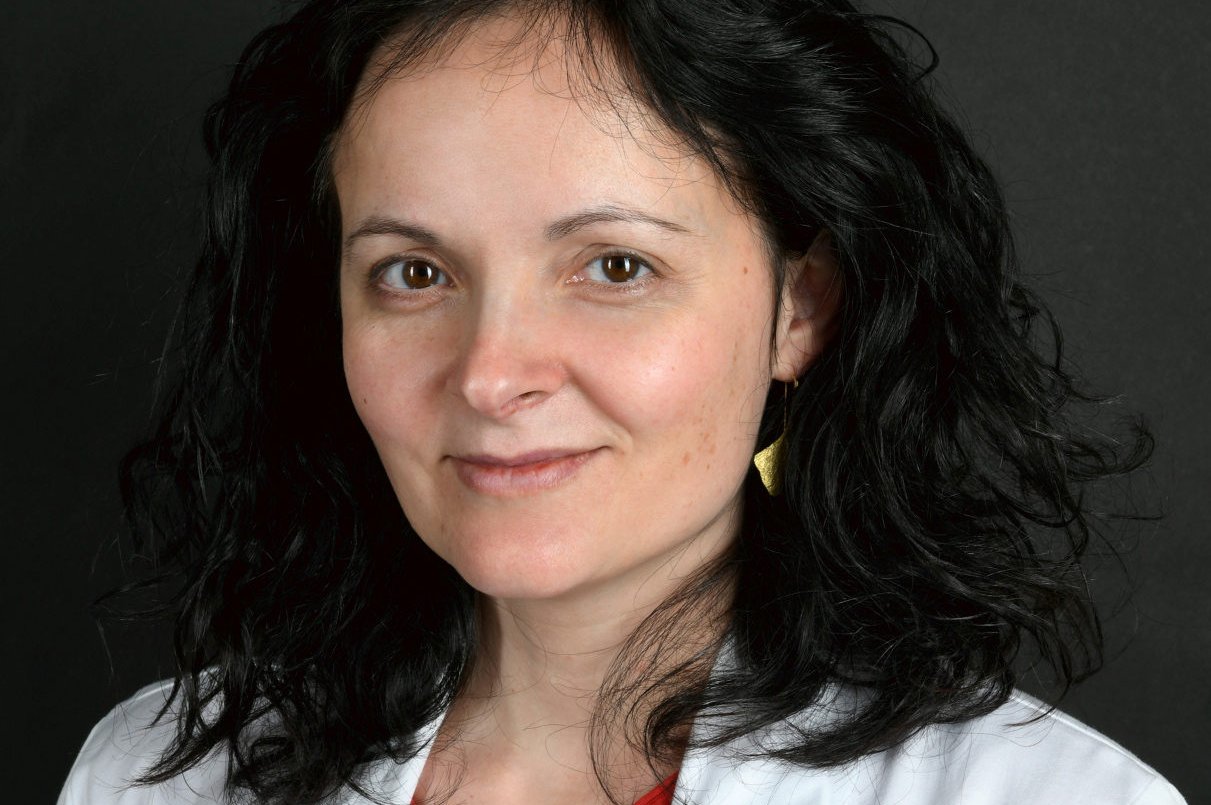 (Vienna, 07 March 2022) Simona Saluzzo, Clinician Scientist at MedUni Vienna's Department of Dermatology, has been awarded this year's Egon Macher Prize by the Arbeitsgemeinschaft Dermatologische Forschung. The award recognizes Saluzzo's research into the increased risk of cancer in HIV-infected individuals due to human papillomaviruses.
Every year, the Dermatological Research Association (Arbeitsgemeinschaft Dermatologische Forschung) announces a number of different research awards to promote international scientific work in the field of dermatology. The Egon Macher Prize is awarded to young scientists for particularly outstanding scientific work in experimental dermatology.
Early treatment and diagnosis increases life expectancy of HIV (Human Immunodeficiency Virus)-infected individuals to levels comparable to the general population. Antiretroviral therapy (ART) for inhibits viral replication and reduces HIV viral load to such an extent that the virus is no longer detectable in the blood. This restores the number of CD4+ T-cells in the blood and the risk of opportunistic infections.
That said, despite years of optimally controlled ART, HIV-positive people are still at increased risk of developing skin and mucosal cancers, in particular due to human papillomaviruses (HPV). HPV-related cervical cancers are observed 6x more frequently in HIV-positive women and and HPV-related anal cancers 34x more frequently in HIV-positive men. Hitherto, the mechanisms underlying the increased risk for HPV-induced skin and mucosal cancers in HIV patients, despite ART and good immune reconstitution of circulating CD4+ T cells, were unknown.
Human skin hosts to a large number of resident memory T cells (Trm cells), which are important for immunological protection against viral infection and the development of cancerous cells. Saluzzo's study therefore investigated skin- and mucosa-resident memory T cells in HIV+ individuals, with the aim of understanding their possible involvement in development of HPV-related cancers.
Using immunofluorescence analyses of skin biopsies, the researchers found that dermal Trm cells are depleted in the early stages of HIV infection. Interestingly, while early initiation of ART subsequently restored the number of CD4+ Trm cells in the skin of HIV patients, this was not the case in those with initially highly depleted levels of CD4+ T cells in the blood (low nadir). These so-called "late presenters" displayed irreversible loss of dermal Trm cells and evidence of greater potential for tumorigenesis in the skin and mucosa.
In single-cell sequencing coupled with sequencing of the T-cell receptor, the researchers were able to show that there were significantly fewer Trm cells in precancerous skin lesions of "late presenters" compared to precancerous lesions of HIV-negative individuals. These data underscore the importance of starting ART early in HIV-positive people and provide a basis for further research to prevent the development of skin cancer. Moreover, the findings may also have implications for other patients at increased risk of developing skin and mucosal cancers and similar phenomena could play a role, for example, in patients who are immunosuppressed following an organ transplant.
About Simona Saluzzo
Simona Saluzzo studied human medicine in Turin, Italy, and completed a PhD in basic immunology research at the Medical University of Vienna in the research laboratory of Sylvia Knapp. Since starting her specialist medical training at the Department of Dermatology, Simona Saluzzo has been researching immunological issues related to HIV and skin cancers as a Clinician Scientist in the research group led by Georg Stary.
Service: Immunity
Delayed antiretroviral therapy in HIV-infected individuals leads to irreversible depletion of skin- and mucosa-resident memory T cells.
Simona Saluzzo, Ram Vinay Pandey, Laura Marie Gail, Ruth Dingelmaier-Hovorka, Lisa Kleissl, Lisa Shaw, Bärbel Reininger, Denise Atzmüller, Johanna Strobl, Veronique Touzeau-Römer, Andrea Beer, Clement Staud, Armin Rieger, Matthias Farlik, Wolfgang Weninger, Georg Stingl, and Georg Stary.
Immunity, DOI: doi.org/10.1016/j.immuni.2021.10.021
---