All News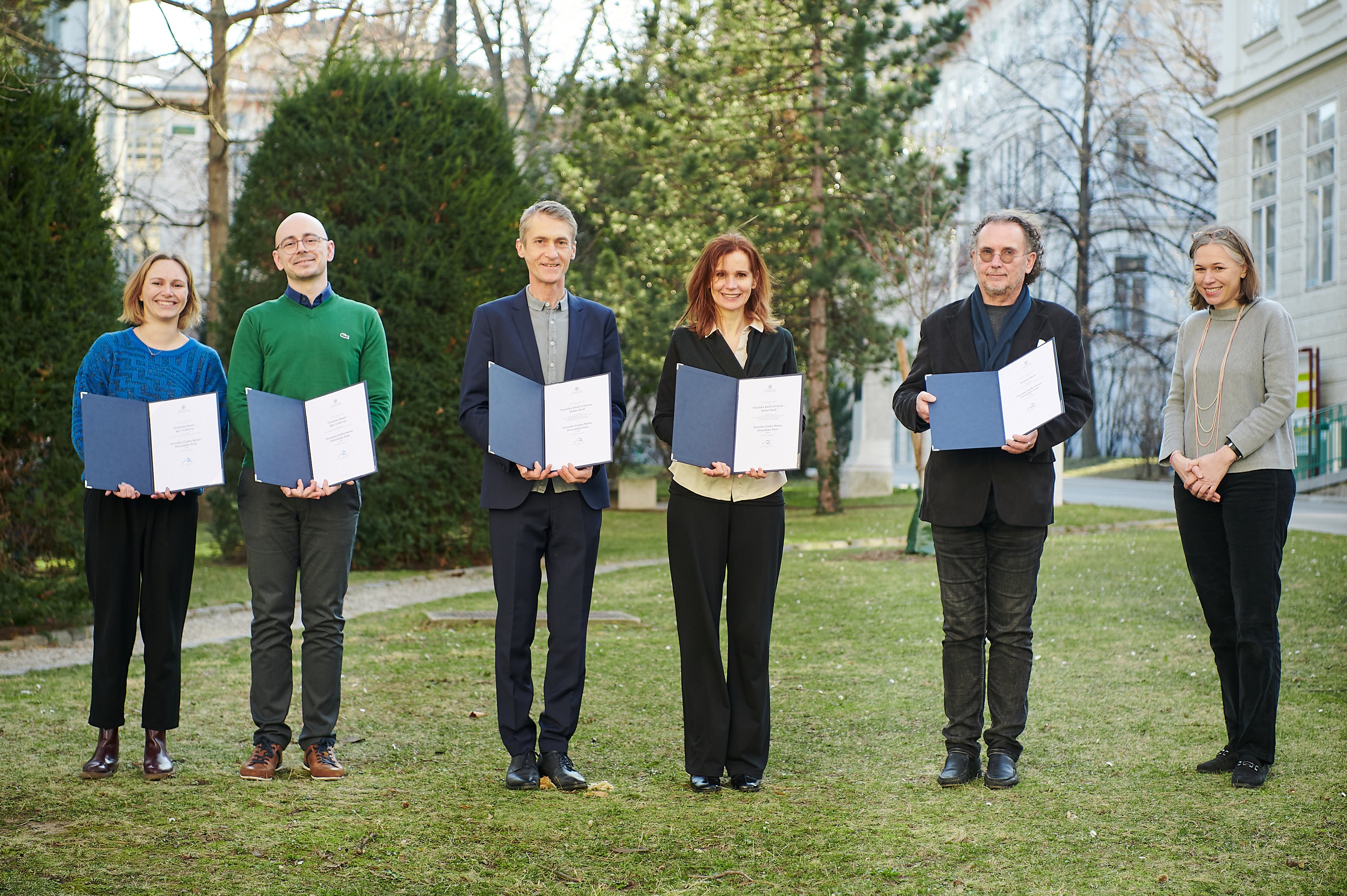 (Vienna, 11-03-2022) Each year, MedUni Vienna awards the Veronika Fialka-Moser Diversity Prize to six projects that deal with diversity in medicine. This year's prizewinners were announced during the Day of the Medical University of Vienna.
Each year, the Medical University of Vienna awards the Veronika Fialka-Moser Diversity Prize to consciously encourage the discussion about diversity within its establishment. The prize recognises contributions in this area and raises awareness about the issue of diversity. It is named after Veronika Fialka-Moser, Professor of Physical Medicine, in recognition of her many years of service in the field of Diversity Management at MedUni Vienna.
This year's prizes were awarded in recognition of outstanding contributions in the categories of Commitment and Dissertations. Prize money of €2,000 is awarded in each category. MedUni Vienna employees, graduates and students were able to submit papers.
Prizewinners in the Commitment category
First place: Charlotte Rösel and Igor Grabovac
Promoting Work-based Equality for LGBTIQ+ Youth - WE Project
Charlotte Rösel and Igor Grabovac's WE project in collaboration with international partners aims to highlight the diversity of discrimination experienced by young LGBTIQ+ people in the workplace. For this purpose, the points of view of affected LGBTIQ+ people in six different EU countries were gathered using qualitative interviews and quantitative data. This data was also used to develop a freely accessible learning platform and workshops to inform and educate people who had not previously come into contact with the topic about diversity of sexual orientations and gender identities. The free learning platform provides companies, organisations, universities and research establishments with the opportunity to find out about LGBTIQ+ topics and use them for their own needs, such as for training purposes for employees. Additional workshops in six EU countries were used to introduce the learning platform and continue its development. The workshops have also contributed to networking among LGBTIQ+ organisations and researchers. This promotes a sustained exchange of ideas and discussion on LGBTIQ+ issues in society. Finally, the project was presented at a live-streamed conference at the Permanent Representation of Austria to the EU in Brussels.

Second place: Veronika Riedl-Schlauss and Stefan Riedl
In transit between the sexes: Paradigm shift in the management of children and adolescents with differences of sex development. New needs-based care concepts

The project set up by Veronika Riedl-Schlauss and Stefan Riedl deals with differences of sex development (DSD). Due to a genetic, chromosomal, hormonal or anatomical variation, the result is a deviation from the 'typical' female/male sex development or the appearance of the genitals. In Austria, approximately 50-70 newborns are affected each year. Since an interdisciplinary interface between involved medical professionals and psychosocial support had not previously existed in Austria, the UNTERWEGS counselling centre was established. In cooperation with the Outpatient Clinic for Differences in Sex Development at the Department of Pediatrics and Adolescent Medicine of MedUni Vienna, a new care model was created in line with international clinical guidelines to make pyschosocial support accessible to people with DSD and their families in a straightforward and low-threshold manner.

Third place: Andreas Böck
Lifetime achievement. 35 years of intercultural, interinstitutional and interdisciplinary teaching
Andreas Böck is honoured for his contribution to intra- and interuniversity teaching at home and abroad over the past 35 years. The goal of his work was always to inspire and motivate the younger generation to learn beyond boundaries. Andreas Böck's outstanding achievements include his international teaching and leadership activities: He was a board member of the Active Committee of the Al Ain Hospital in Abu Dhabi, an interactive platform to promote and improve intercultural communication, and visiting professor at the medical faculties of the Universities of Targu Mures and Timisoara in Romania. He also established the first child protection group in the Middle East, pledging support regardless of origin, social status or religion. In Austria, he is the initiator and co-founder of the Austrian Self-Help Group for Primary Immunodeficiencies (OESPID) and board member of the organisation "Rettet-Das-Kind, Austria". At MedUni Vienna, Andreas Böck was also significantly involved in implementing the New Curriculum for the Department of Pediatrics and Adolescent Medicine.
Prizewinners in the Dissertations category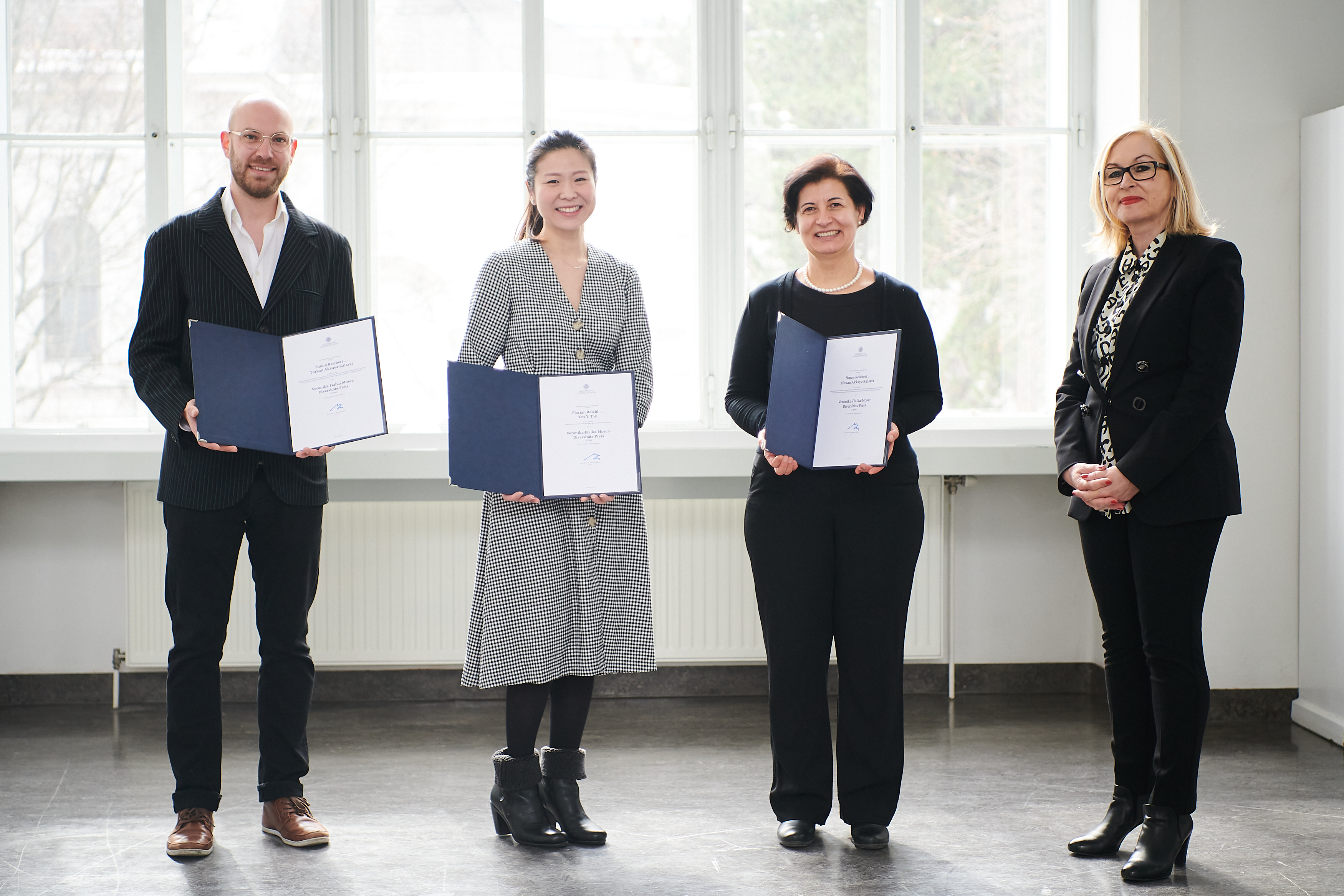 First place: Lovro Markovic
Associations between patient-doctor relationship and healthcare utilization with quality of life in trans-identifying people in Austria: a pilot project
Lovro Markovic's dissertation deals with trans and non-binary (TNB) patients and their experiences in the Austrian healthcare system. Since there was no survey on the experience of trans and non-binary patients in Austria before this study, the aim of this dissertation was to provide an initial overview of the situation facing this group of the population in the Austrian healthcare system. The dissertation also aimed to identify weaknesses in care as a basis for further data collections and for making recommendations to improve the medical care of TNB patients. The results of the dissertation were published in a peer-reviewed scientific journal. This makes them accessible to a global audience and provides a (comparative) basis for a Central European context of care for TNB patients. The study shows that physicians require special communication and content skills when dealing with TNB patients. In view of many reports of negative experiences, there is a need for optimisation in medical care and dealing with TNB patients.

Second place: Simon Reichert (Author) und Türkan Akkaya-Kalayci (Supervisor)
Quality of life of children between the ages of 6 and 12 before and after psychopharmacological therapy – transcultural and gender-specific differences (An exploratory questionnaire study)
The aim of Simon Reichert's dissertation was to find out whether there are differences in reported quality of life between 6 to 12-year-old boys and girls suffering from ADHD, with and without a migration background, before and under guideline-based therapy. The study showed the importance of considering a situation from several angles. Evaluation of the different areas (quality of life, severity of symptoms) in the self assessment and external assessment, once before and once under guideline-based therapy, results in seven assessment points per child for each point in time. In conjunction with the socio-economic data set and the mixed-ethinicity study design, it was possible to build an extremely comprehensive data set that illuminates a situation from many perspectives and provides a multifaceted overview of the gender and ethnicity factors in children suffering from ADHD. The dissertation can thus be regarded as a review which confirms (to some extent) the basic findings of many earlier individual analyses and combines them in one data set. The intersectional evaluation of this project will continue and will be published in future in studies intended to shed more light on subareas.
Third place: Florian Reichl (Author) und Yen Y. Tan (Supervisor)
Characterization of men with pathogenic germline BRCA1/2-mutations
In his dissertation, Florian Reichl looks at breast cancer in men. So far there have been very few studies on breast cancer in men; this dissertation is the first investigation of this topic in Austria. In 2018, a total of 5,628 new breast cancer cases were diagnosed in Austria. Of these, 1.2% were men, with the incidence increasing each year. The dissertation aims to raise awareness that breast cancer is not just a women's disease but can also affect men, especially men with a particular gene mutation. The probability of inheriting this mutation or of passing it on to sons and daughters is the same in men and women. So the dissertation has also highlighted the need to better identify male carriers of this mutation. Presenting the results of the study at a symposium meant that the topic was also introduced and discussed at international level.
---