All News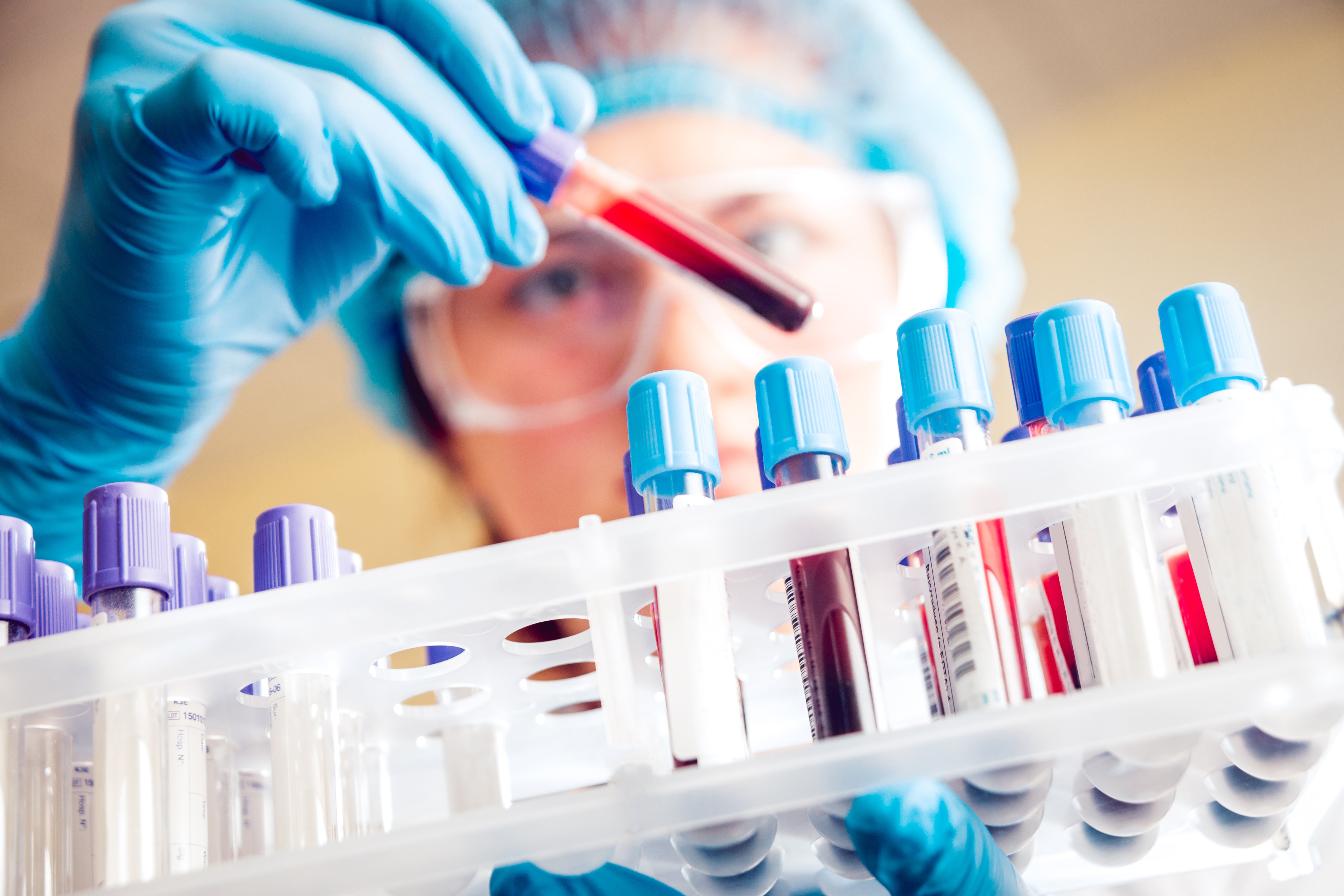 (Vienna, 14 April 2022) - A MedUni Vienna study found evidence that people with cancer and non-O blood group such as A, B or AB are at increased risk of developing venous thromboembolism (VTE), blood clots in the veins. The study was recently published in the journal "Blood Advances".
VTE includes deep vein thrombosis (DVT), a blood clot that typically forms in the deep veins of the leg, and pulmonary embolism (PE), a life-threatening condition that occurs when a blood clot breaks free and lodges in the pulmonary arteries of the lungs. Although these blood clots can affect anyone, existing research suggests that people with a blood type other than O have a higher risk of developing VTE. Cancer and cancer treatments also increase the risk of blood clots. While thrombosis risk can be more accurately determined in people with cancers that have a high baseline risk, less research has been done on thrombosis risk in patients with cancers that are less commonly associated with blood clots.
Blood typing as a predictive tool
In the study, researchers led by Cihan Ay from the Division of Hematology and Hemastaseology (Department of Medicine I at MedUni Vienna and University Hospital Vienna) investigated the role of non-O blood groups in a subject's likelihood of developing VTE. They collected data from 1,708 adult participants with active cancer from the Vienna Cancer and Thrombosis Study (CATS) dataset. The researchers grouped participants firstly by blood type and secondly by the type of cancer they had. Pancreatic, gastroesophageal and brain cancer were considered high-risk diagnoses. Although cancer type can be helpful in identifying people at increased VTE risk, many people with seemingly lower-risk cancers still develop dangerous blood clots and may need additional monitoring and treatment. The study results suggest that blood typing could serve as another important predictive tool.
Cancer type alone lacks predictive significance
"We know that cancer type helps to determine baseline risk of VTE. But we see that these risk assessments don't capture all cancer patients who develop these blood clots," explains study author Cornelia Englisch, PhD student at MedUni Vienna. "If we only assess cancer type, we miss up to 50% of those who go on to develop VTE." The research results showed that patients with non-O blood groups were more likely to develop VTE three months after diagnosis or recurrence of their cancer. According to the study team, this correlation was not found at the time of diagnosis, since cancer treatments increase the probability of patients developing blood clots. Blood type is therefore a less significant predictor in the early stages of treatment. Patients with tumours outside the high-risk category with non-O blood type were more likely to develop blood clots. This demonstrates that assessing tumour type alone to determine VTE risk may result in failure to recognize the thrombosis risk of many patients.
The authors note that, although these findings are novel, they are only exploratory in nature and require further investigation. In future, the researchers also hope to have a better understanding of the biological mechanisms underlying these findings. They hope that blood typing can serve as a useful tool for assessing the risk of cancer-associated VTE in the future. "Blood typing is easy, can be done anywhere in the world and requires no special background knowledge or equipment," said Cornelia English. "And, of course, every risk factor we identify helps us better understand these life-threatening complications in cancer patients. Perhaps this will create awareness of the role blood type can play as a clinical biomarker."
Service: Blood Advances
AB0 blood group type and risk of venous thromboembolism in patients with cancer
Cornelia Englisch, Florian Moik, Stephan Nopp, Markus Raderer, Ingrid Pabinger, Cihan Ay
https://doi.org/10.1182/bloodadvances.2021006283
Blood Advances is the online peer-reviewed journal of the American Society of Hematology (ASH), the world's largest professional society devoted to the causes and treatment of blood disorders.
---