All News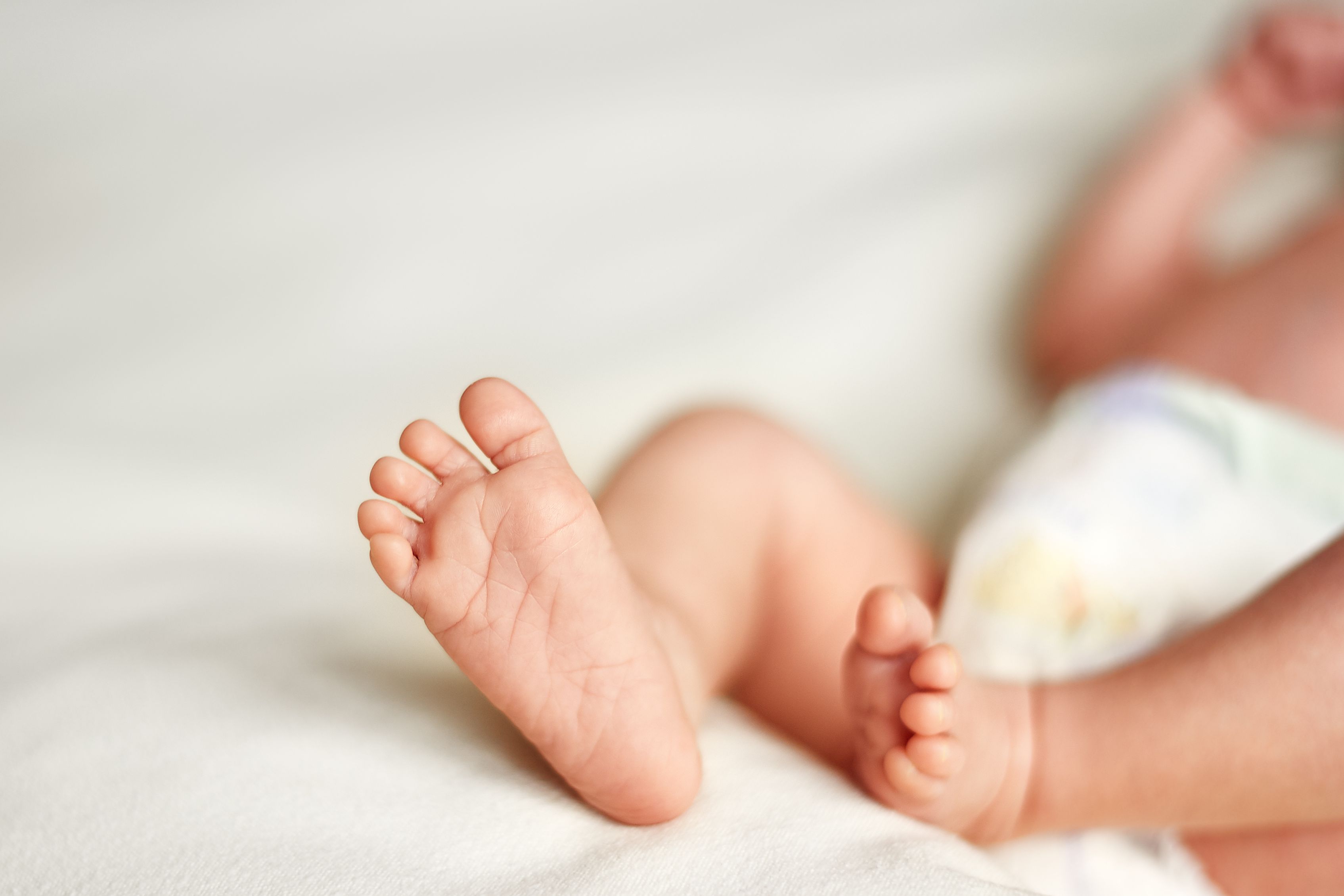 (Vienna, 24 February 2022) To mark Rare Disease Day on 28 February 2022, MedUni Vienna and University Hospital Vienna are reminding people of the importance of the Austrian Newborn Screening programme, which has been running at the Department of Pediatrics and Adolescent Medicine since 1966. Nearly 90,000 babies are screened for rare congenital diseases within this programme every year. So far, as a result of early diagnosis and treatment, more than 4,000 children in Austria have had the chance of a better start in life.
The list of rare diseases covered by the Austrian Newborn Screening programme (ÖNGS) ranges from adrenogenital syndrome to cystic fibrosis. "These are predominantly congenital metabolic and hormonal disorders that, if left undetected and untreated, would lead to severe organ dysfunction, metabolic or hormonal imbalances and early death," explains Susanne Greber-Platzer, Head of the Department of Pediatrics and Adolescent Medicine at MedUni Vienna and University Hospital Vienna and the director of the screening programme.
The ÖNGS is one of the most comprehensive screening programmes in Europe. The list of diseases that it screens for is constantly expanding: as recently as June 2021, due to recent therapeutic developments, severe congenital immunodeficiencies and spinal muscular atrophy were added to the programme. Spinal muscular atrophy is a rare nervous system disease which, if left untreated, leads to progressive paralysis with muscle wasting and, in extreme cases, very quickly to death. So far, the ÖNGS has identified ten children suspected of having this disease. "Half of them were successfully treated by gene replacement therapy after a positive confirmatory diagnosis," reports Susanne Greber-Platzer.
It only takes a few drops of blood
Even if rare diseases cannot be cured, prompt treatment can prevent or at least alleviate late sequelae in the majority of cases. Taking part in the (free) Newborn Screening programme only requires a few drops of blood taken from the baby 36 to 72 hours after birth via a small prick in the heel. If the blood analysis produces a positive result, the parents are immediately contacted and told that a disease may be present so that further steps can be taken to confirm the diagnosis and take appropriate care of the child.
"Specialists collaborate on an interdisciplinary basis, pooling their expertise in rare diseases, to carry out more detailed investigations and treatments so that children receive the best possible care. Since the Austrian Newborn Screening programme was set up, we have already helped a total of more than 4,000 children to get a better start in life," says Susanne Greber-Platzer, summing up the success of the programme.
Research results and advances put into practice
Rare diseases, their diagnosis and personalised treatment options are also important research topics at MedUni Vienna. Due to the technical advances and therapeutic developments, congenital diseases have been evaluated on the basis of the applicable criteria and several of them have been incorporated into the programme since the ÖNGS first started. In light of the necessary skills and resources from different disciplines, research into rare diseases is centralised within MedUni Vienna's Center of Rare and Undiagnosed Diseases (CeRUD) and the Research Center for Molecular Medicine (CeMM) of the Austrian Academy of Sciences. Research in the specialist areas of the MedUni Vienna and University Hospital Vienna departments is conducted within the frame of an international network, the "European Reference Networks for Rare Diseases".
Chain of lights for 300 million sufferers
Around 300 million people worldwide suffer from a rare disease. As a sign of solidarity, MedUni Vienna and University Hospital Vienna are taking part in the 'Global Chain of Lights' campaign around 28 February 2022, lighting up their entrances in the campaign colours of green, blue, pink and purple.
Service
Austrian Newborn Screening (Director: Susanne Greber-Platzer, Medical Director: Vassiliki Konstantopoulou, Technical Director: Maximilian Zeyda):
https://neugeborenenscreening.at
---