All News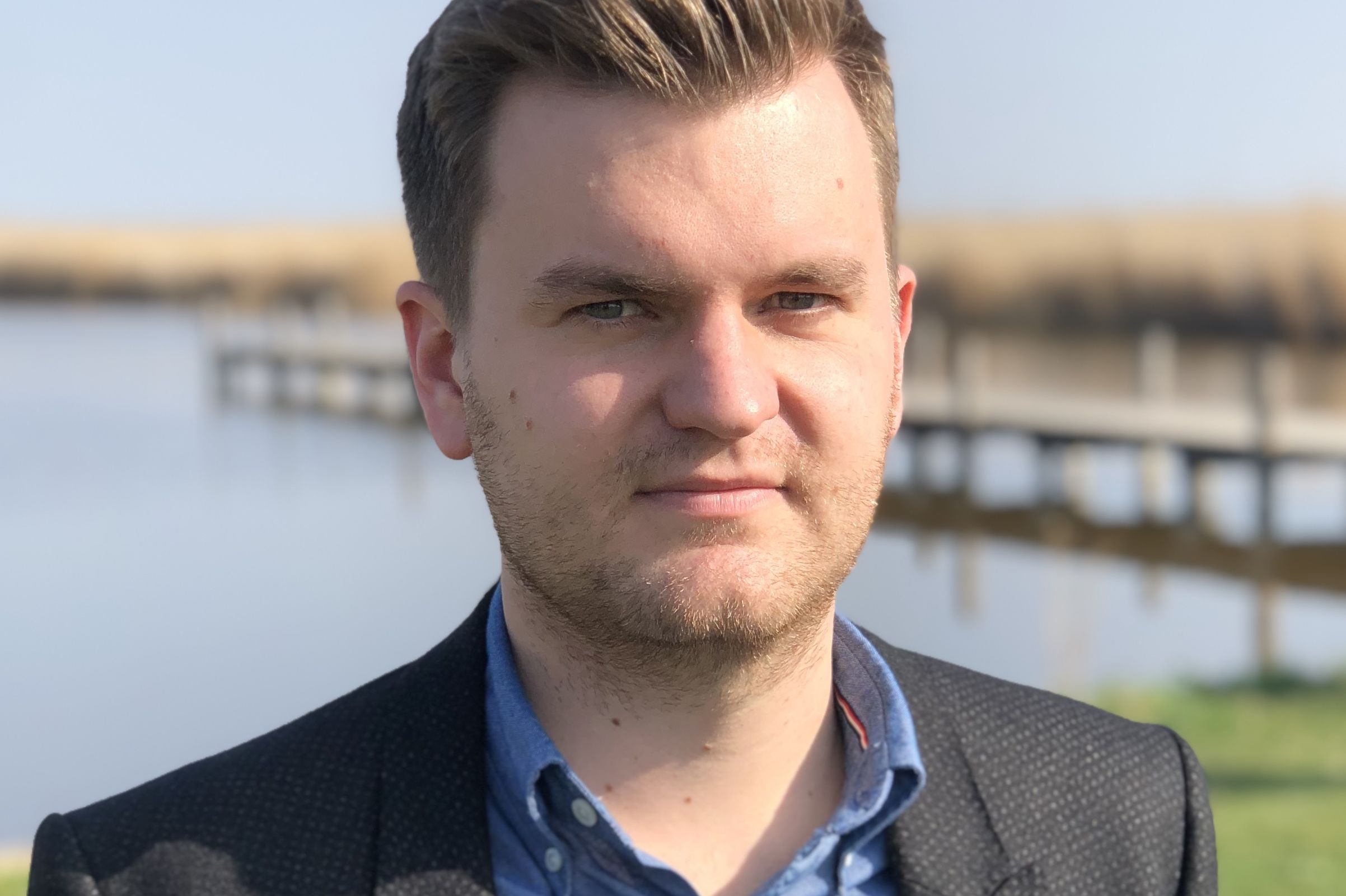 (Vienna, 04 June 2021) Martin Krenn from MedUni Vienna's Department of Neurology has been awarded the Ernst Niedermeyer Prize by the Austrian Society for Epileptology (ÖGfE).
The prize-winning study entitled "Diagnostic exome sequencing in non-acquired focal epilepsies highlights a major role of GATOR1 complex genes" was published in the prestigious "Journal of Medical Genetics" in 2020.
The genetic architecture of focal epilepsies
With a lifetime prevalence of approximately 0.7%, epilepsies are among the commonest neurological diseases that have a detrimental effect on a person's quality-of-life. Focal epilepsies, in which seizures arise from specific regions of the brain, are the commonest form of epilepsy in adults and are characterised by a high level of treatment resistance.
For a long time, generalised epilepsies were regarded as being primarily genetic and focal epilepsies were regarded as congenital diseases. However, rapid advances in molecular genetics have emphatically shown that both forms are essentially (co)determined by genetic factors. That said, it was previously unclear to what extent this knowledge about genetic aetiology can be translated in clinical practice. Existing genetic-diagnostic studies largely restricted themselves to paediatric cohorts with severe infantile seizure disorders and heterogeneous symptoms.
In order to plug this gap, Martin Crane and his colleagues carried out a comprehensive next-generation sequencing analysis for 112 patients with focal epilepsies, resulting in a genetic diagnosis in 12% of these cases. The detailed analysis of the genetic spectrum showed that by far the largest proportion of detected variants were found in genes of the mTOR signalling pathway (GATOR1 complex), thus constituting a defect that could potentially be influenced pharmacologically. Additionally, the researchers were able to describe numerous rare variants in known epilepsy genes and also a new gene candidates. This suggests that the diagnostic yield – together with our constantly increasing knowledge about gene variants – will increase even further in future.
Martin Krenn's paper therefore shows the clinical value of modern genetic analyses in adult focal epilepsies and, at the same time, opens up new pathways in terms of exploring personalised forms of treatment, which could consist of pharmacological inhibition of the mTOR signalling pathway.
The Ernst Niedermeyer Prize for Epileptology
The Ernst Niedermeyer Prize for Epileptology is awarded every two years for outstanding works in the field of epileptology. Submissions of papers are taken from all areas, not only from the field of clinical epileptology but also from the area of basic sciences, where these are clinically relevant. Only works from Austrian institutions or works produced by Austrians during a study placement abroad are considered.
About Martin Krenn
Martin Krenn completed his medical studies at the Medical University of Vienna, spending international placements at the University of Liverpool and University College London (UK). In 2015, he started a PhD on the "Clinical Neurosciences" programme (supervisor: Fritz Zimprich), which he completed with distinction in 2020. He has also been in specialist training at the Department of Neurology since 2015.
Martin Krenn is currently leading projects on the genetics of paediatric febrile convulsions and neuromuscular diseases. He is also participating in the largest multicentre project to date on whole genome sequencing in epilepsy (Epi25 Collaborative), in which a total of 25,000 patients with seizure disorders will be sequenced.
Over the course of his scientific work, Martin Krenn has already been awarded three research scholarships from the Austrian Society of Epileptology and the Austrian Society of Neurology respectively, as well as two poster prizes.
---