All News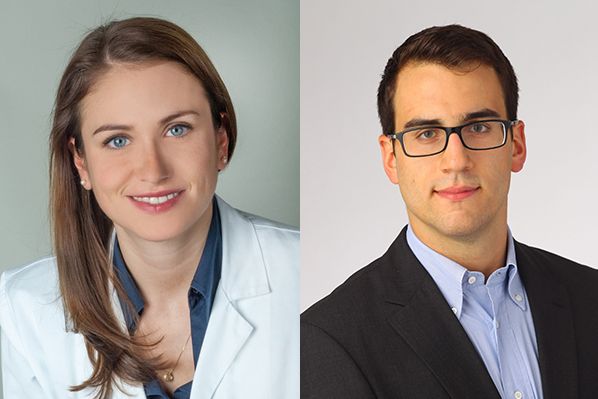 (Vienna, 18 December 2020) – The Transplantation Research Platform of the Medical University of Vienna awards two €10,000 Start-up Grants to Dagmar Kollmann and Hannes Vietzen. The purpose of this start-up funding is to finance promising projects to the point where the data they produce is sufficient to obtain additional third-party funding.
The award was made on the basis of an independent evaluation by the Platform Board.
About Dagmar Kollmann's project
Dagmar Kollmann is investigating the function and bile production of livers following primary graft failure, preserved using normothermic perfusion with the addition of taurocholic acid or norUDCA. Damage to the bile ducts during preservation is particularly likely to lead to serious complications following transplantation. The results of this study should help to optimise the quality of donor livers on the machine and therapeutically repair damaged bile ducts.
About Dagmar Kollmann
Dagmar Kollmann works as a surgeon at the Department of Surgery. After completing her PhD in immunology under the MDPhD Excellence Programme in 2016, she spent a two-year post-doctoral research fellowship at the Toronto Organ Preservation Laboratory in Canada. There she had the opportunity to carry out numerous studies into machine perfusion of the liver. The expertise that she gained there helped her to establish liver perfusion for clinical application in Vienna on her return.
About Hannes Vietzen's project
Infection with the persistent human cytomegalovirus (HCMV) is associated with serious complications in lung transplant patients, such as an increased risk of acute or chronic transplant rejection. In transplant patients, HCMV infections lead to expansion of NKG2C+ natural killer (NK) cells, which are part of a characteristic HCMV-specific imprint in the human immune system.
Although the expansion of NKG2C+ NK cells is essential for fighting HCMV infections, they potentially also play a major role in NK cell-associated, antibody-mediated lung transplant rejection.
During the course of the project, Hannes Vietzen will study the correlation between the UL40 coding HCMV strains, the expansion of NKG2C+ NK cells and the risk of humoral rejection. This should not only lead to a greater understanding of HCMV- and allograft-specific immune responses, but could also give rise to new approaches for early identification of high-risk patients.
About Hannes Vietzen
Hannes Vietzen first gained a degree in biological sciences at the University of Konstanz, followed by an MSc in molecular microbiology, microbial oncology and immunobiology at the University of Vienna, which he completed with distinction. During the course of his PhD on the Organfailure, -replacement and Transplantation Medicine programme under the supervision of Elisabeth Puchhammer-Stöckl at the Medical University of Vienna's Center for Virology, he has been looking at HCMV-specific immune responses in transplant patients. Since completing his studies in May 2020, he has been working as a postdoc investigating the antiviral immune response to persistent viral infections in transplant patients.
One of the most active transplant centres in Europe
MedUni Vienna is one of the most active transplant centres in Europe. The Transplantation Research Platform, which is co-ordinated by Rainer Oberbauer and Thomas Wekerle, was set up in 2019 as an integrative initiative to foster academic networking and promote research in the field of transplantation at MedUni Vienna. Its purpose is to increase the output of high-quality transplantation research and to support young scientists working in the field of transplant research. The Start-up Grants are an important instrument for doing this.
---