All News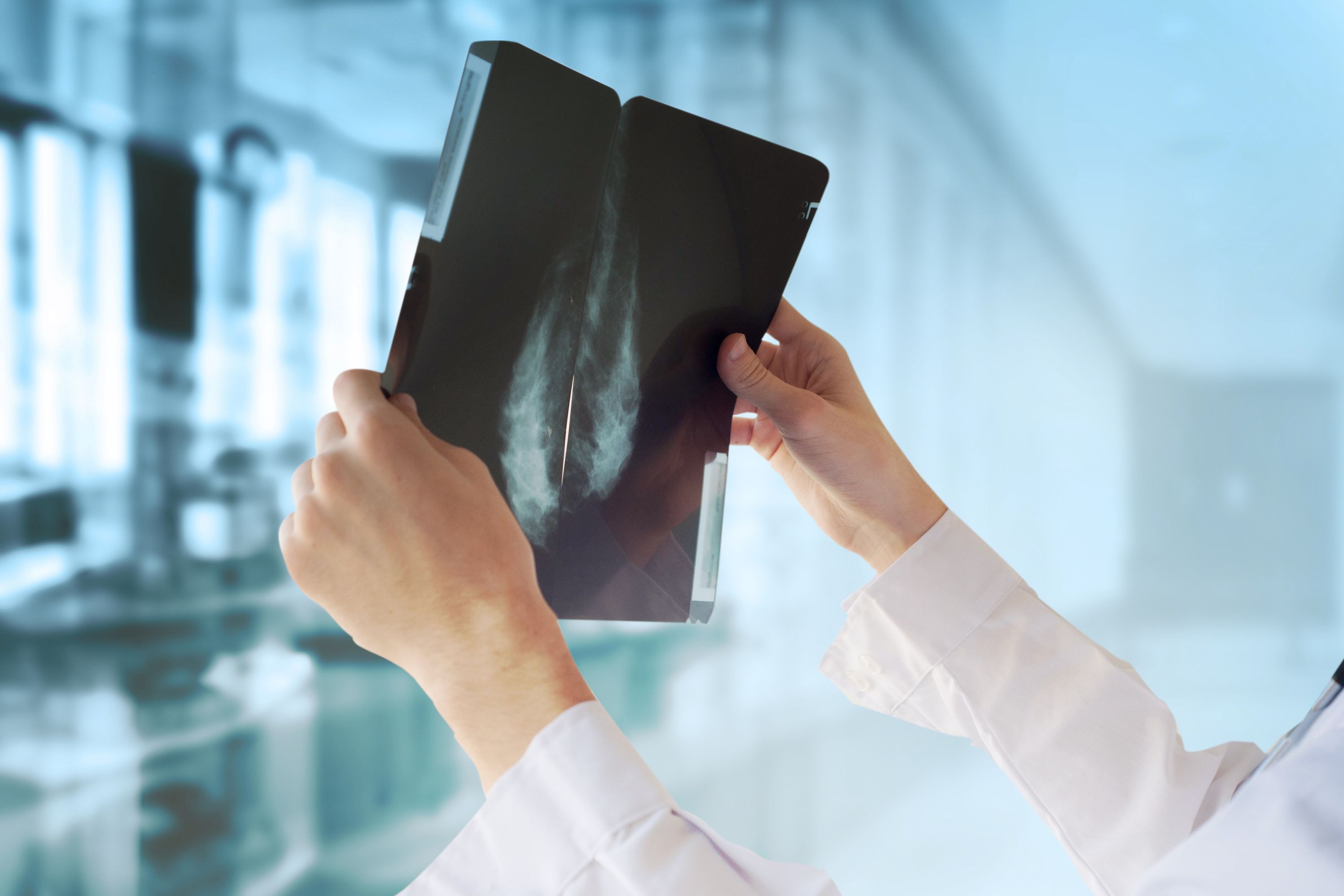 (Lucerne/Vienna, 10 February 2021) A new "guide" to breast cancer treatment should ensure optimal preparation prior to surgery. An international working group has developed a medical concept to follow women through from the point of diagnosis, via chemotherapy, right through to the operation itself, thereby preventing unnecessary mastectomies. The project was recently published in the leading journal "Lancet Oncology". The project was led by Peter Dubsky (Adjunct Professor, Surgery) and Katja Pinker (Assoc. Professor, Radiology) from MedUni Vienna.
Preoperative chemotherapy has become standard in the treatment of women with breast cancer, particularly those with biologically aggressive forms. Its purpose is to reduce the size of the breast tumour and also shrink or clear any metastatic lymph nodes prior to surgery. This increases the chances of being able to offer less extensive and therefore breast-conserving surgery. Another advantage is that more limited axillary surgery greatly reduces the risk of lymphoedema of the arm.
Unfortunately, the practical, clinical implementation of these advantages for patients is not always consistent. A series of published data indicates that mastectomies are still performed even after complete pathological remission and also that surgical de-escalation in the region of the lymph nodes is only offered in some cases.
An international, interdisciplinary group of researchers from the field of senology, led by Peter Dubsky, Head of the Breast Center in Hirslanden Clinic in Lucerne and Adjunct Professor at MedUni Vienna and Katja Pinker-Domenig from MedUni Vienna's Department of Biomedical Imaging and Image-guided Therapy (currently Director of Breast MRI and Director of Translation Imaging Research, Breast Imaging Service - Department of Radiology, Memorial Sloan Kettering Cancer Center, USA) has drawn up a medical concept to accompany women with breast cancer from the point of diagnosis, via chemotherapy and right through to the operation itself.
The concept was presented to all the major oncology societies in Europe and quickly received a lot of support and approval. The final version of this "Guide" was agreed at a consensus meeting between leading experts and patient-advocates in Lucerne. A consensus was reached at this meeting and, based on this, wide-ranging recommendations were developed.
The compendium of these recommendations goes under the name of "The Lucerne Toolbox".
The "toolbox" has now been published as a policy review in the leading journal Lancet Oncology and is therefore gaining international recognition and prominence.
Service: Lancet Oncology
Breast conservation and axillary management after primary systemic therapy in patients with early-stage breast cancer: the Lucerne toolbox
Lancet Oncology, Dubsky et al. 2021
https://doi.org/10.1016/S1470-2045(20)30580-5
---