All News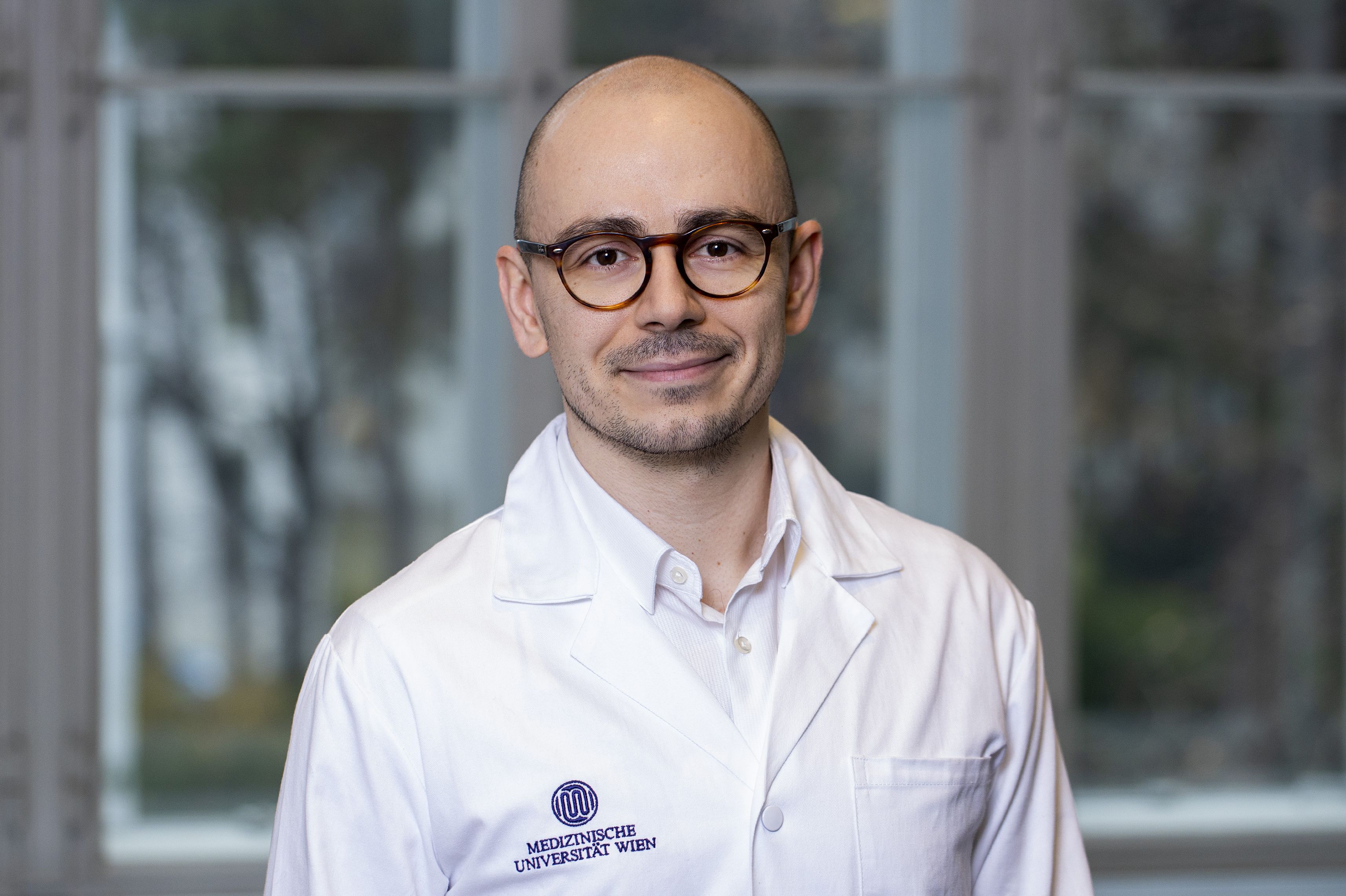 (Vienna, 25 February 2021) Igor Grabovac from the Institute for Social and Preventive Medicine at the Medical University of Vienna's Center for Public Health is coordinating an international consortium that is adapting and implementing the Health Navigator Model for cancer prevention and optimisation of cancer care among the homeless population in Europe. CANCERLESS: Cancer prevention and early detection among the homeless population in Europe: Co-adapting and implementing the Health Navigator Model, is funded by the HORIZON 2020 programme to the tune of €2.8 million.
Despite huge medical advances, cancer remains one of the leading causes of death in Europe. Cancer mortality is higher among socially disadvantaged groups and is twice as high among the homeless population than it is among the population at large. The reasons behind this higher mortality rate are associated with undesirable health-related behaviour but also with considerable structural barriers (fragmented healthcare systems, lack of access, insurance and legal problems) facing homeless people when they try to access health services. In general terms, a higher incidence of various types of cancer among the homeless population can be linked to exposure to various environmental factors, chronic stress, malnutrition and a higher prevalence of substance abuse (illegal substances, alcohol and nicotine).
The available studies show a low take-up of healthcare services, most homeless people having sought an emergency admission, since they have little or no access to primary or secondary healthcare services. Because they are homeless, they are also routinely excluded from national prevention initiatives aimed at cancer prevention or early detection and/or screening programmes. Overall, homelessness is associated with a 2 to 5-times higher mortality rate and a 10 to 15-years-shorter life expectancy compared with the general population.
About the project
In the light of this data, timely and evidence-based prevention strategies, including the optimisation of healthcare provision, offer a solution to the high incidence of cancer and cancer-related mortality and could also improve the general health outcomes of this under-served population. The aim of the CANCERLESS project is to provide innovative solutions by combining Patient Navigation Models and Patient Empowerment to create a new, comprehensive model – the Health Navigator Model for Europe. It is hoped that this evidence-based and patient-centred intervention will serve to empower patients by providing them with health education and social support and encourage them to access primary and secondary prevention programmes in a timely manner. By applying the "Consolidated Framework for Implementation" and the "Reach-Effectiveness-Adoption-Implementation-Maintenance" framework, the CANCERLESS programme also aims to reduce the cancer burden, which, in turn, will benefit all healthcare and social systems in Europe. The pilot project is running in London, Madrid, Athens and Vienna and should lead to recommendations for integrated care pathways for malignant diseases in Europe.
The CANCERLESS consortium is led by the Medical University of Vienna and comprises academic institutions (University of Valencia - Spain, Institute for Preventive Medicine, Environmental and Occupational Medicine (PROLEPSIS) - Greece, Polytechnic University of Valencia - Spain, Anglia Ruskin University - UK and KVELOCE Research and Development Institute - Spain), local governments (Council for Social Policy and Family Madrid) and non-state organisations (European Federation of National Organisations working with the Homeless (FEANTSA) - Belgium; Programme for Development, Social Support and Medical Cooperation (PRAKSIS) - Greece; International Federation for Integrated Care (IFIC) - Netherlands), and is supported by collaboration with AmberMed; outpatient medical care, social guidance and medication assistance for people without insurance (Austria) and Purfleet Trust (UK).
About Igor Grabovac
Igor Grabovac is a junior public health doctor at the Institute for Social and Preventive Medicine. His research is focused on health-related behaviour, the changing of health-related behaviour of marginalised groups of the population and on structural problems in community health. Since October 2020, he has headed up another EU project – the WE project (Promoting Work-Based Equality for LGBT+Q+ Youth). Igor Grabovac lectures on Block 6, case-based learning and lecture series and is Block Coordinator for Block 22/23 – Public Health.
Service:
Gil-Salmeron A, Smith L, Yang L, Rieder A, Grabovac I. Differences in Health Status, Health Behaviour and Health Care Utilization between Immigrant and Native Homeless People in Spain: an Exploratory Study. Health Soc Care Community. 2021;00:1-11. Doi: 10.1111/hsc.13313
---