All News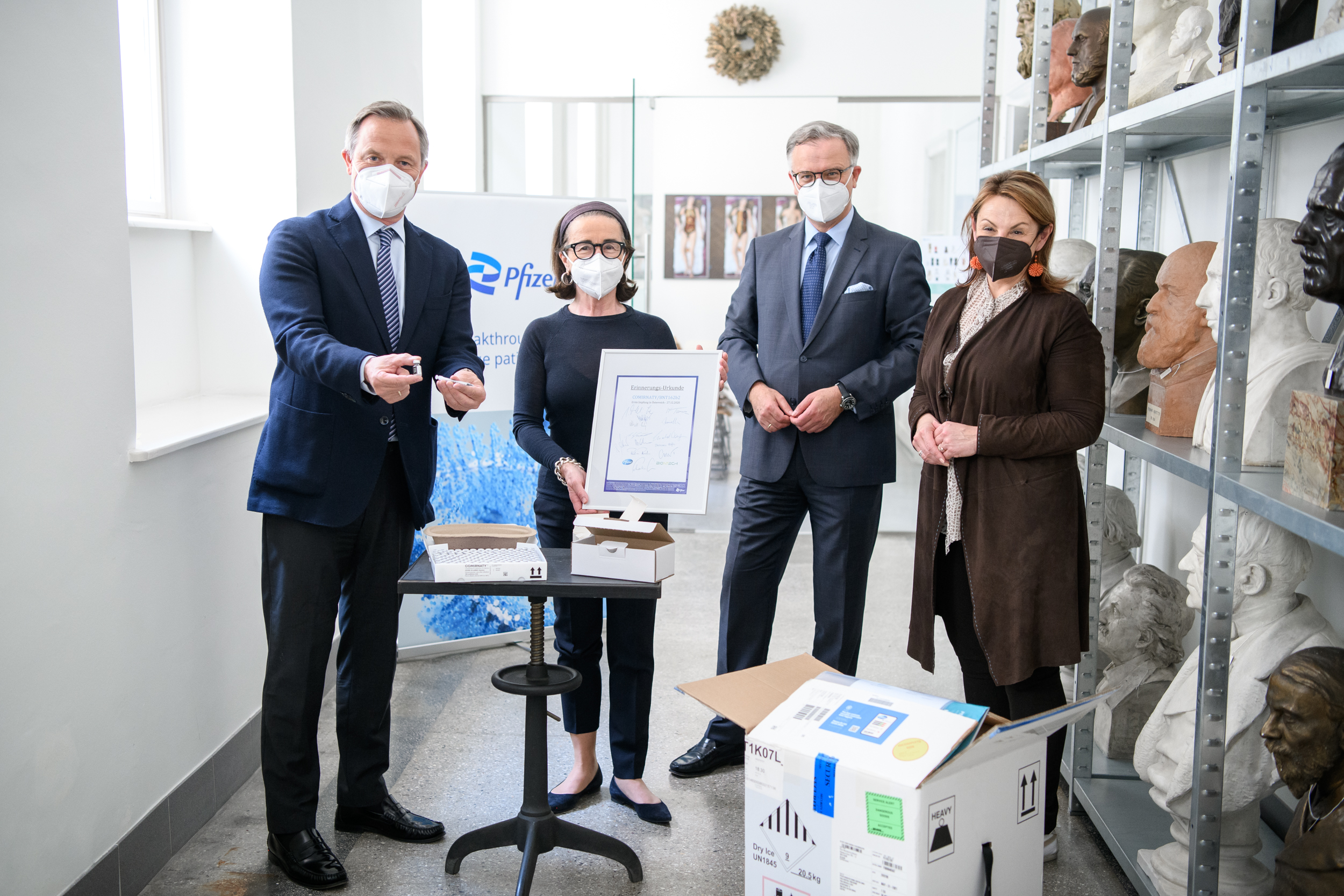 (Vienna, 30 April 2021) Robin Rumler and Renée Gallo-Daniel, both Pfizer Austria, presented a box, in which the very first coronavirus vaccines had been delivered to Austria, to Josephinum Director Christiane Druml and MedUni Vienna Rector Markus Müller.
The box, which had contained several ampoules of the vaccine, is a historic document and will now be included in the collections of the Medical University of Vienna at the Josephinum.
The very first coronavirus vaccinations in Austria took place at MedUni Vienna on 27 December 2020.
---