All News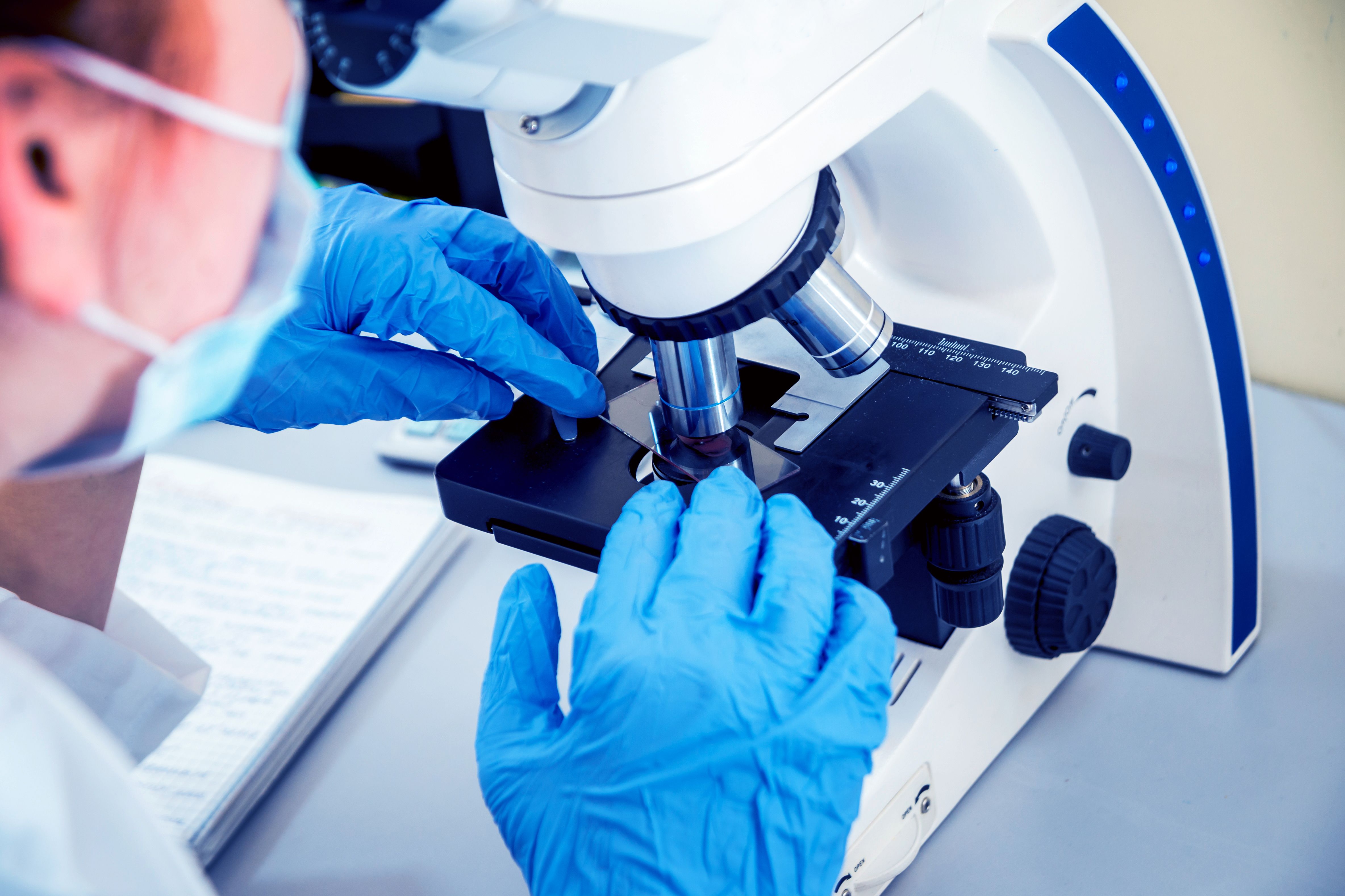 (Vienna, 10th January 2022) Although salivary gland carcinomas of the head and neck (adenoid cystic carcinomas) grow relatively slowly, they often lead to recurrence or metastases during the course of the disease. Although, in most cases, it is initially possible to remove the malignant tumour, the survival rate, which is good at first, declines steadily over time. In the search for improved treatment methods, researchers at MedUni Vienna have now identified proteins in tissue samples from affected patients that may be relevant for improving prognosis and treatment. Their study was recently published in the Journal of Personalized Medicine.
Due to their slow growth, adenoid cystic carcinomas can initially be treated effectively by surgery followed by radiotherapy. However, in many patients the malignant tumour recurs after a period of time and often leads to metastases in surrounding tissues and organs. Thus, the initially good survival rate of 84% after 5 years drops to 72% after 10 years and 47% after 30 years.
With 1 to 5 new cases per 1 million people worldwide every year, adenoid cystic carcinomas are among the rarest - and hitherto little researched - types of cancer. Now scientists led by Julia Schnöll and Lorenz Kadletz-Wanke, under the supervision of Lukas Kenner (Department of Pathology at MedUni Vienna, Department of Laboratory Animal Pathology at Vetmeduni Vienna, member of the Executive Board of the Comprehensive Cancer Center of MedUni Vienna and University Hospital Vienna) and Gregor Heiduschka (Department of Ear, Nose and Throat Diseases at MedUni Vienna), have focused their research on the role of three thyroid-hormone-associated proteins. Inspired by the promising results of recently published studies on prostate cancer, they specifically examined the proteins sodium iodide symporter, µ-crystallin and thyroid hormone receptor beta in tissue samples from 44 patients with salivary gland cancer.
Increase in life expectancy noted
As in the case of prostate cancer patients, it was found that an elevated µ-crystallin level was associated with a significant increase in life expectancy in patients with salivary gland cancer as well. "This protein inhibits the growth-promoting effect of thyroid hormones and, hence, tumour growth in prostate cancer. This might also be the case in adenoid cystic carcinomas," explains Lukas Kenner.
The increased concentration of sodium iodide symporters in tissue samples from salivary gland cancer patients then put the researchers on the trail of a possible new treatment approach. Sodium iodide symporters are proteins that are used to transport the iodine required for thyroid hormone production into the thyroid cells. Blockade of this transport channel is already exploited in the treatment of thyroid cancer where radio-iodide therapy, a nuclear medicine procedure, is used. "Our research results suggest that radio-iodide therapy may also be able to help patients with adenoid cystic carcinoma," says Julia Schnöll.
However, the presence of the protein thyroid hormone receptor beta in the tissue of patients with adenoid cystic carcinoma, which was also investigated in the study, turned out to have no relevance for the prognosis. Lukas Kenner and Julia Schnöll envisage future research projects on this and on the other "small building blocks of personalised cancer treatment" identified in the study.
Service: Journal of Personalized Medicine
Prognostic Relevance of Thyroid-Hormone-Associated Proteins in Adenoid Cystic Carcinoma of the Head and Neck
Julia Schnoell, Ulana Kotowski, Bernhard J. Jank, Stefan Stoiber, Elisabeth Gurnhofer, Michaela Schlederer, Gregor Heiduschka, Lukas Kenner, Lorenz Kadletz-Wanke
DOI: 10.3390/jpm11121352
---