All News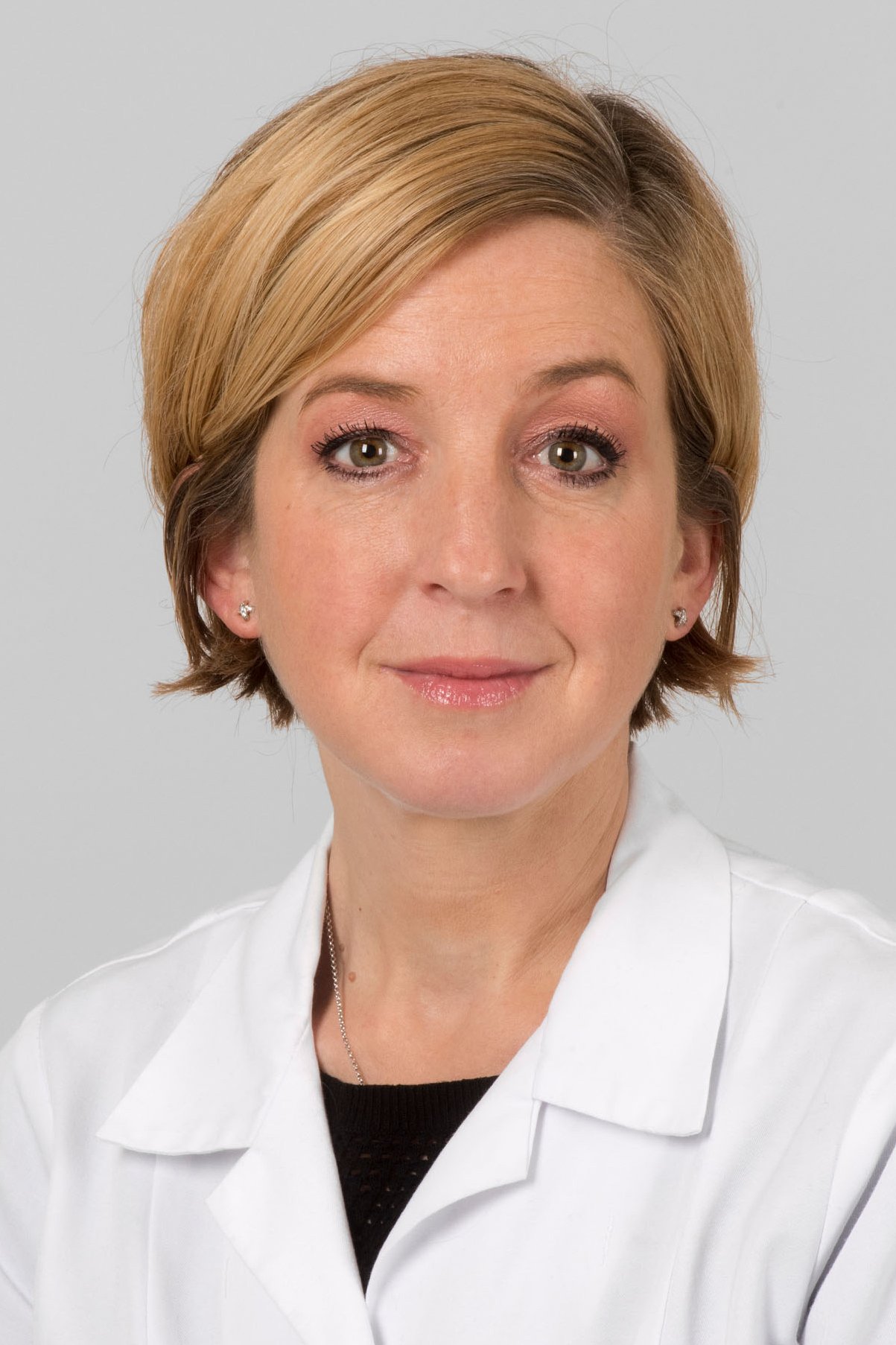 (Vienna, 02 May 2022) On 1 May 2022, Antonia Müller, an expert in stem cell and immune cell therapies, took over the Chair in Cell Therapy and Transfusion Medicine (§98) at MedUni Vienna and leadership of the Department of Blood Group Serology and Transfusion Medicine of MedUni Vienna and University Hospital Vienna. Müller comes to Vienna from the University Hospital of Zürich.
Müller had previously been a senior physician with extra responsibility in the Department of Medical Oncology and Haematology at the University Hospital of Zürich. She headed up the hospital's autologous stem cell transplantation programme, clinical stem cell laboratory and apheresis unit.
Antonia Müller's main interest is stem cell and immune cell therapies, with particular emphasis on chimeric antigen receptor T (CAR-T) cell therapies and chronic graft-vs-host disease following allogeneic stem cell transplantation.
"The building of the Center for Translational Medicine and Therapies with its GMP cleanrooms for in-house production of regenerative cell therapies, will give the Department of Blood Group Serology and Transfusion Medicine a new function and role, which I look forward to with great pleasure and enthusiasm," explains Antonia Müller.
Regenerative medicine, with the production of personalized, specific cell products, offers a great opportunity for significantly improving patient treatment through innovation, not only in the treatment of malignant haematological and oncological diseases, but also for various congenital and acquired diseases, such as autoimmune diseases, burns, etcetera. However, such translational research efforts remain theoretical in many places, particularly in Europe, due to the lack of spatial infrastructure. Common immune cell therapies used in haematology are currently provided by the pharmaceutical industry, which is hampered by its own complexity, high costs and a certain degree of inflexibility.
"As a classical, academically oriented cell therapist, I am thrilled to have the opportunity to use innovative immune cell therapies (and soon gene therapies), and also to help advance the field a bit and develop novel therapies."
In addition, Müller sees her main task in providing other divisions and departments with the necessary know-how, infrastructure and support for the implementation of translational regenerative projects with in-house production of cell products. "This process will take several years, during which time we will have to motivate, educate and train suitable members of staff," says Müller, taking up the challenges ahead. "It is only by working closely with various departments over the next few years that we will be able to prepare a programme that can then animate the newly completed centre when the time comes."
Highlighting the role of blood group serology and transfusion medicine - promoting young talent
Müller knows that many medical and non-medical members of staff are not fully aware of the role of blood group serology and transfusion medicine in all areas of medicine: "This is an area where we need to continue to provide clinical support and knowledge transfer."
Also, as far as the training of junior staff is concerned, many young trainee doctors are often unaware of the importance of this field - yet with advances in the field of cell and gene therapy for patients with haemoglobinopathies, the field is particularly exciting and cutting-edge. The task will be to inspire and train the next generation of medics. "As far as the promotion of young scientists is concerned, I am particularly interested in opening up their horizons beyond the 'core business' of daily patient care, helping them to understand physiological and pathophysiological contexts - because this has a significant impact on the way we think and act - and ultimately driving home the message that, through our ideas and hypotheses, we can actually help to speed up innovation, progress and the advancement of our discipline."
Another major task for Antonia Müller is to awaken interest in clinical and preclinical research and to offer the assistance and guidance required to ensure the successful implementation of such projects.
Interdisciplinary teams comprising different professional groups
Müller is well aware of the need for interdisciplinary teams in the field of blood group serology and transfusion medicine, because it is essential for nursing staff, laboratory staff, administrative staff and doctors from different departments to work very closely together and hand-in-hand to ensure that the whole process runs smoothly. Müller is already well acquainted with this role and her experience gives her an appreciation of the enrichment provided by interdisciplinary and cross-disciplinary collaboration, and she will endeavour to understand the different perspectives of the individual groups involved.
About Antonia Müller
Antonia Müller studied medicine at the Albert Ludwig University of Freiburg im Breisgau, with internships in Vienna (Hietzing Hospital), Cape Town (Groote Schuur Hospital) and New York (Memorial Sloan Kettering Cancer Center), among others. She also began her specialist medical training in haematology and oncology in Freiburg im Breisgau but then interrupted it for several years of research as a Postdoctoral Graduate and later Research Associate at Stanford University, CA. From 2006 to 2012 she worked in the Division of Blood and Marrow Transplantation, where, using preclinical models, she studied the pathophysiology of chronic graft-vs-host disease and also the physiology and pathophysiology of haematopoiesis and immune function regeneration following allogeneic stem cell transplantation and how these are affected by the composition of the allograft. In 2012, Antonia Müller returned to Europe, first completing her specialist training at the Department of Medical Oncology and Haematology at the University Hospital of Zürich, where she then worked as a senior physician in the field of stem and immune cell therapy from 2015. Antonia Müller received her Venia legendi from the University of Zurich, where she also held an externally funded post as a scientific senior physician for several years.
Antonia Müller is a member of various international haematology societies and has received several awards for her research work.
---