All News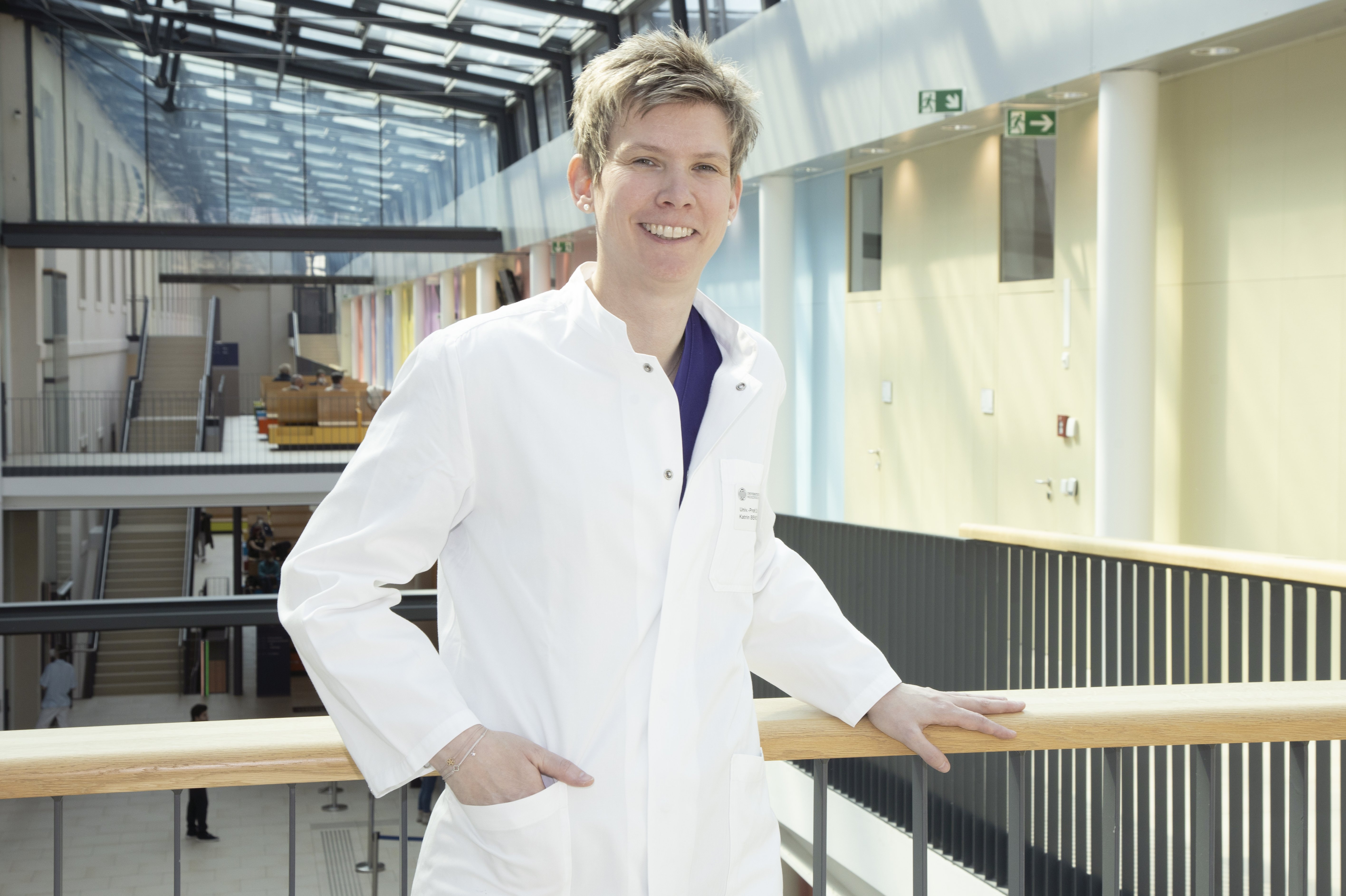 (Vienna, 04 May 2022) Katrin Bekes, Head of Paediatric Dentistry at the Department of Dentistry of MedUni Vienna, was confirmed in post at the spring meeting of the German Society of Paediatric Dentistry (DGKiZ) in Würzburg and unanimously re-elected president.
The election was scheduled to take place at the last annual meeting in Regensburg in September 2021 but, due to the coronavirus pandemic, this congress was held in a virtual format and the general meeting postponed until this year's spring meeting in Würzburg. A total of more than 400 paediatric dentists met in the Bavarian city on the river Main to discuss current scientific and clinical topics relating to paediatric dentistry.
The aim of the DGKiZ is to promote research, teaching and clinical practice in the field of paediatric dentistry, including primary prevention. It currently has just under 1900 members. At the spring meeting, Katrin Bekes was re-elected President of the Society. She first assumed the post back in 2019, when she became the youngest president in the history of the DGKiZ. She had also served as Secretary General of the Society for 11 years.
About Katrin Bekes
Katrin Bekes originates from Hattingen on the Ruhr, Germany. She studied dentistry at the Martin-Luther-University Halle-Wittenberg, where she then initially worked as a assistant professor at the Department of Operative Dentistry. She then transferred to the paediatric dentistry section, where she took over an associate professor one year later. In 2014, she was called to take over the Chair of Paediatric Dentistry at the Medical University of Vienna and she assumed the post in April 2015. Since then, she has been Head of the Department of Paediatric Dentistry at the University Clinic of Dentistry Vienna. It is the first professorial chair in paediatric dentistry in Austria. Almost six years ago, she also set up the specialist outpatient clinic for mineralisation disorders (molar incisor hypomineralisation) at MedUni Vienna's Department of Dentistry, which is likewise the only one of its kind in Austria. In addition, Bekes has also been Vice President of the Austrian Society for Paediatric Dentistry since 2017 and Austrian Councillor at the European Academy for Paediatric Dentistry (EAPD) and the International Association of Paediatric Dentistry (IAPD).
---