All News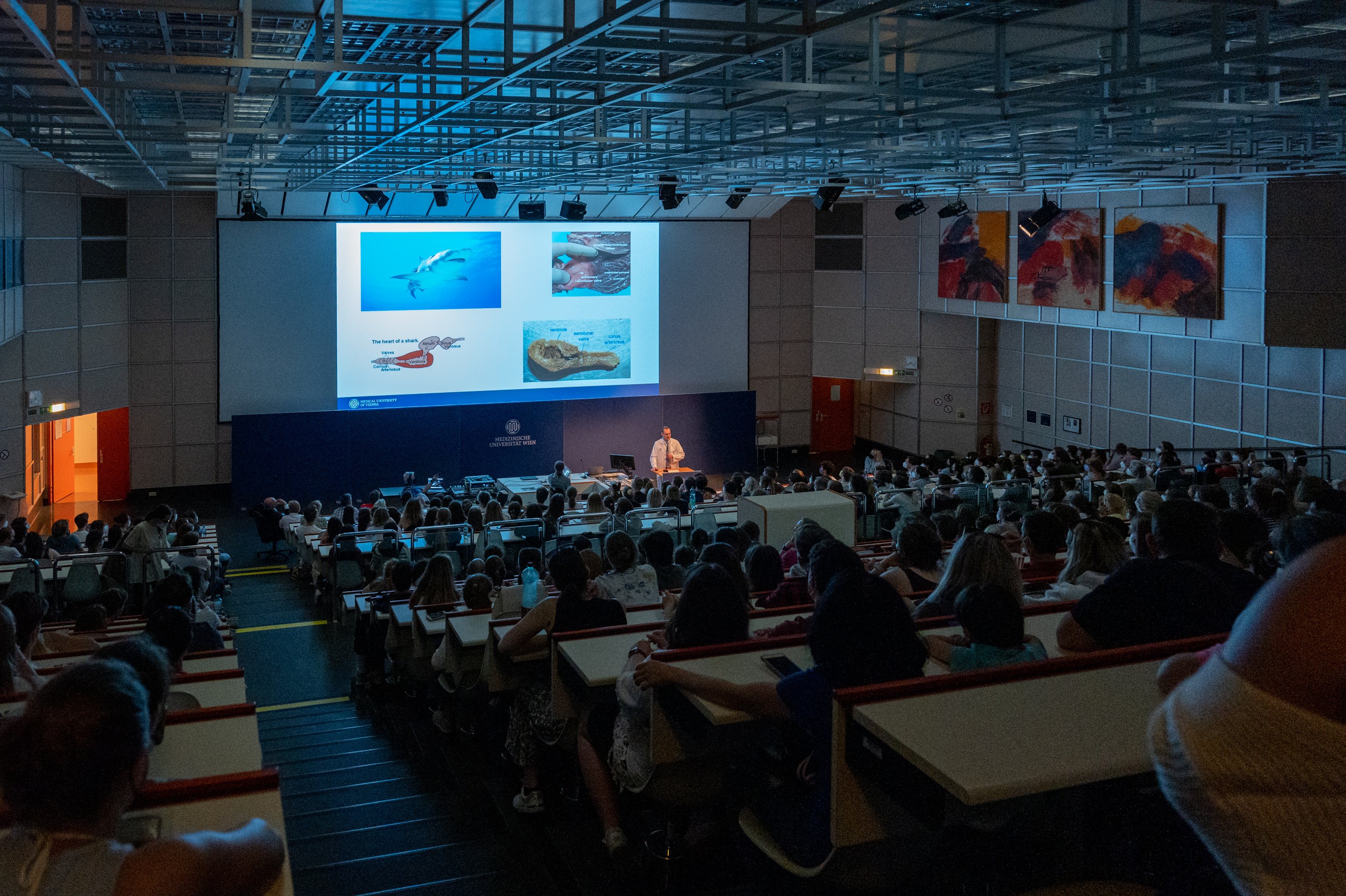 (Vienna, 21 May 2022) Friday 20th May saw a big run on the numerous activities hosted by MedUni Vienna during the Long Night of Research. For example, more than 800 visitors watched the livestream of a brain operation, on the programme for the first time this year. The live heart surgery also attracted a lot of interest once again. In total, 7.171 enthusiasts immersed themselves in the fascinating subject of medical science at the 100 or so stations in eight locations on and around the MedUni Campus AKH between 17:00 and 23:00 hrs.
Most of those thirsty for knowledge flocked to the interactive stations, workshops and lectures on the topics of "heart and brain", two central organs of the body that were the focus of MedUni Vienna's Medical Research Mile for this year's Long Night of Research. It was not only the livestreams of the microsurgical treatment of a brain aneurysm and the implantation of an artificial heart valve that captivated a particularly large audience. In exclusive workshops, visitors also tried their hand at being surgeons themselves under professional guidance on a heart model or explored the inner workings of the brain from the perspective of researchers.
The other main stations dedicated to topics such as cancer research, the immune system, emergency medicine, high-tech medicine and dentistry also bustled with visitors. The various presentations relating to child health met with particular interest: many people donned the virtual reality goggles to learn more about the emergency management of premature births or watched a video with accompanying lecture to learn how sick children's hearts are repaired.
---