All News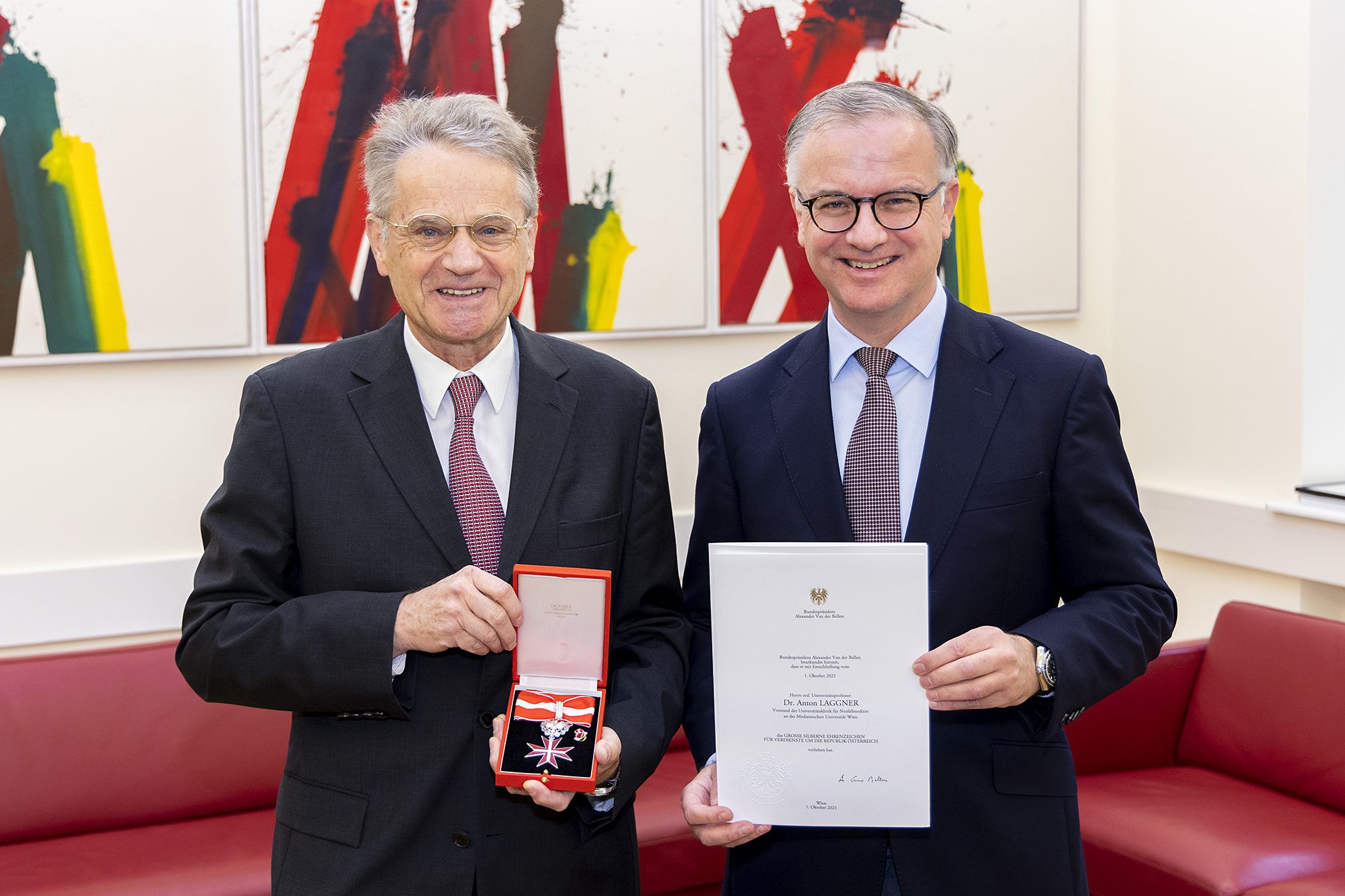 (Vienna, 18 November 2021) Anton Laggner, Professor Emeritus of Emergency Medicine at MedUni Vienna, has been awarded the Grand Decoration of Honour in Silver for services to the Republic of Austria. Laggner was honoured for his services to emergency medicine in Austria.
Anton Laggner was appointed full professor of emergency medicine in 1991, a first in the German-speaking world at the time. Over the next 30 years, Anton Laggner and his team at MedUni Vienna have established and successfully developed a "Viennese School of Emergency Medicine" in clinical practice, research and teaching.
Building on the three pillars of outpatient care by an interdisciplinary team of consultants from all disciplines represented in the hospital, inpatient care of patients with greater nursing and treatment needs ("intermediate care") and intensive care of patients at the highest level, including treatment with extracorporeal cardiovascular support (ECMO), optimal acute round-the-clock care of emergency patients is guaranteed with the involvement of all specialist disciplines.
Anton Laggner distinguished himself by promoting medical science and research and made MedUni Vienna's Department of Emergency Medicine into one of the world's most successful clinics. He also took on numerous roles throughout his career: President of the Austrian Association of Preclinical Emergency Doctors (APNOE), President of the Austrian Society for Intensive Care Medicine, President of the Austrian Society for Emergency and Disaster Medicine, President of the Austrian Association of Emergency Medicine (AAEM) and Chairman of the Red Cross Research Institute.
Anton Laggner rendered outstanding service as a university instructor and teacher of doctors and students. Many of his students qualified as university lecturers or took over medical management functions.
Anton Laggner handed over the reins of the Department of Emergency Medicine to his successor Wilhelm Behringer on 1 October 2021.
---