All News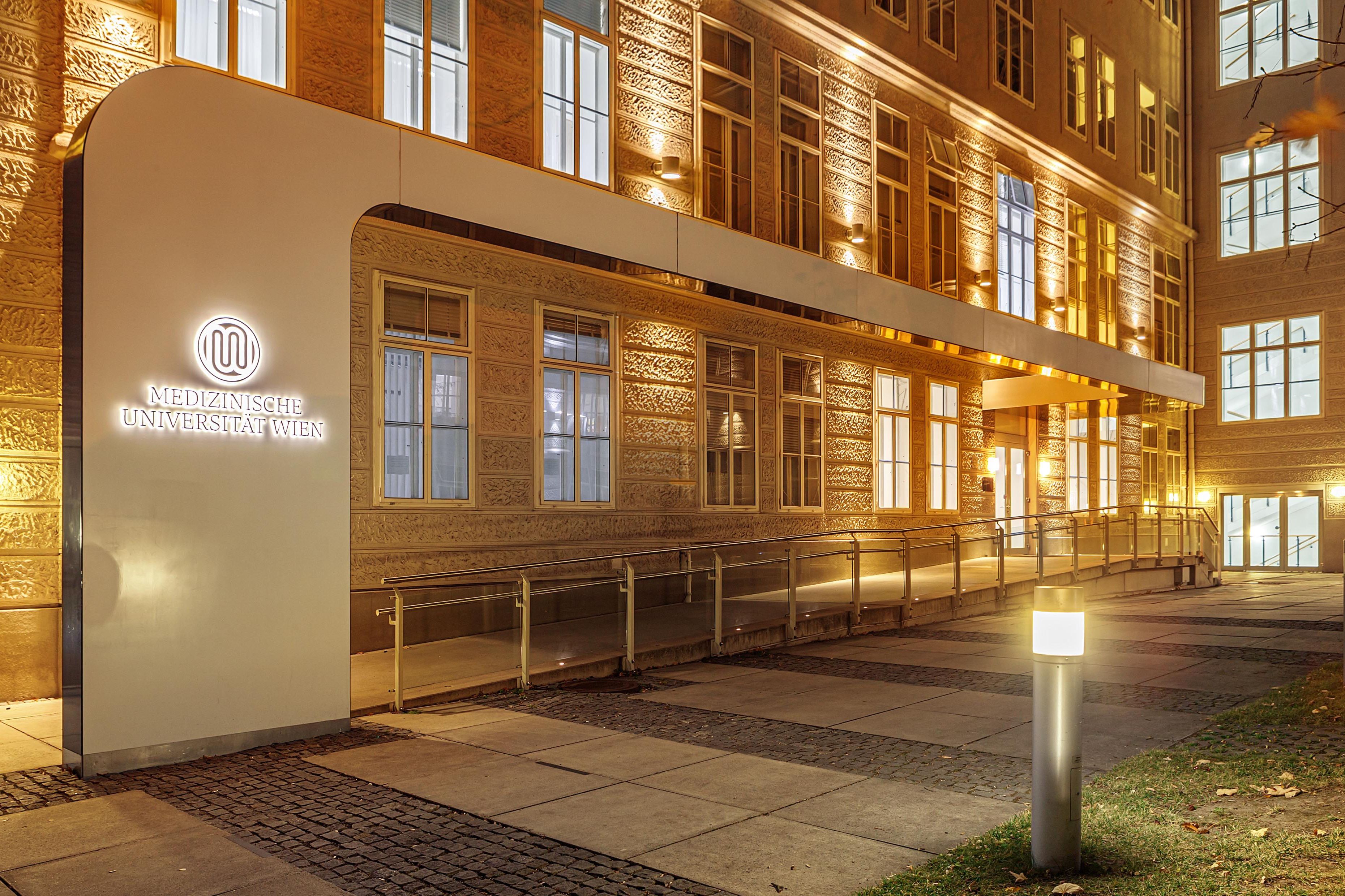 (Vienna, 25 November 2021) MedUni Vienna and University Hospital Vienna are standing in solidarity against violence against women and girls and are participating in the international "Orange the World" campaign. During the 16 Days Against Violence (25 November to 10 December), certain buildings on the shared site, including the main building of University Hospital Vienna and the Rectorate building of MedUni Vienna, will be bathed in orange light.
Violence against women and girls is a significant problem in Austria. One of the most dangerous places for women is in their own home. This is reflected in the figures from women's counselling services and women's refuges. By mid-November 2021, figures from the Association of Autonomous Austrian Women's Shelters showed that 28 women had been murdered; according to the crime statistics, 31 women were murdered in 2020, most of them by someone in their immediate circle. The perpetrators are often the women's partners or ex-partners. The nationwide women's helpline against violence 0800 222 555 recorded more than 10,000 calls in 2020 and the women's refuges and intervention centres assisted more than 20,000 people affected by domestic violence the previous year. More than 80% of those assisted were women and girls and, in more than 90% of cases, the perpetrator was male.
"Sensitivity is required for identifying and approaching victims. We see it as a social obligation that students intending to work as doctors in the future receive appropriate training in this area. This includes, for example, being able to recognise and document signs of sexual, physical and psychological violence and knowing how to approach suspected victims," emphasises Markus Müller, Rector of MedUni Vienna.
In order to teach students these skills, MedUni Vienna has been offering dedicated courses for twelve years now. The interdisciplinary lecture series "One in Five" is organised by Andrea Berzlanovich from the Center for Forensic Medicine together with the Association of Autonomous Austrian Women's Shelters and the Ombudsman Board and is held every year at MedUni Vienna during the 16 Days Against Violence Against Women (25 November to 10 December).
"As Austria's largest hospital, it is important for us to send a clear signal condemning violence against women and girls. Hospitals and their outpatient clinics are often the first and only contact point for victims, since this is where their injuries are treated. We therefore bear a special responsibility. It is in the hospital that signs of domestic violence can be picked up and victims referred to support services and to police protection and security measures," says Herwig Wetzlinger, Director of University Hospital Vienna.
In order to support staff in counselling and caring for victims, University Hospital Vienna was one of the first hospitals in Vienna to set up a victim protection group more than ten years ago. To supplement the Orange the World campaign, University Hospital Vienna and MedUni Vienna are presenting short videos showing the work and role of the victim protection group on their websites and social media channels. The videos also touch on what medical personnel should look for when they suspect domestic violence.
About the "Orange the World" Campaign
The UN "Orange the World" campaign runs between 25 November, "International Day for the Elimination of Violence against Women", and 10 December, which is "Human Rights Day". All over the world, during these 16 days against violence, buildings will be illuminated with orange light to send a visible signal condemning violence against women. The "Orange the World" campaign aims to de-taboo the issue and stand in solidarity in protest against violence against women and girls.
This link will take you to MedUni Vienna and University Hospital Vienna videos about the Orange the World campaign: VIDEO
---