All News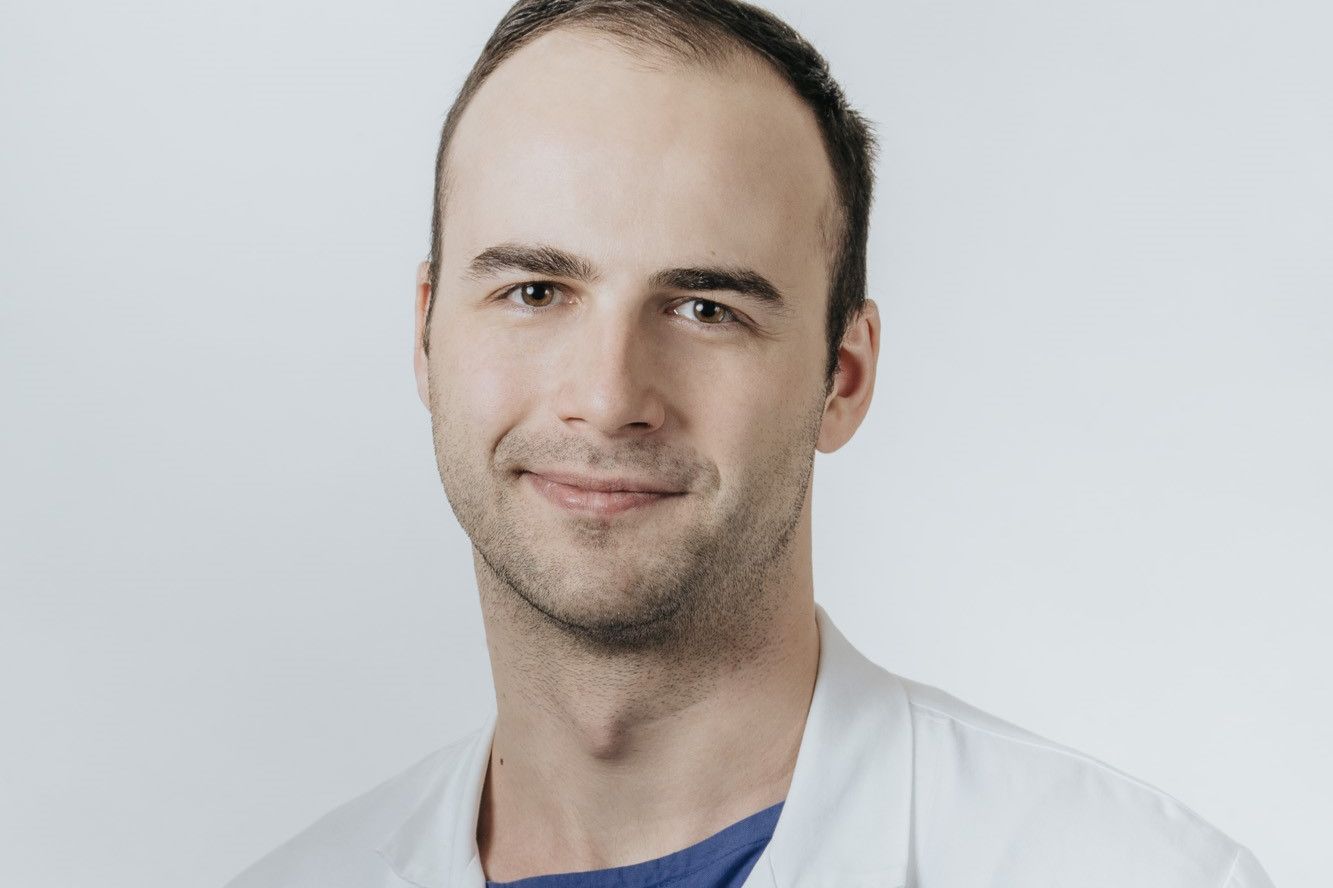 (Vienna, 30 November 2021) Vlad Tereshenko, a PhD student on the MD-PhD Excellence Programme at MedUni Vienna's Department of Plastic, Reconstructive and Aesthetic Surgery, was awarded the lecture prize for the best experimental study at the annual meeting of Europe's largest microsurgery society, the German-speaking Working Group for Microsurgery of Peripheral Nerves and Vessels (DAM).
Tereshenko presented the study "Proprioceptive Feedback Augmentation via a Novel Nerve Transfer for Intuitive Prosthetic Control." The aim of this project was to establish intuitive control of a bionic prosthesis. This involved studying muscle kinaesthesia (sense of self-movement and body position), also known as proprioception, following a nerve transfer. The intention was to use these proprioceptive signals to achieve intuitive prosthetic control.
Native neuromuscular control requires feedback from the proprioceptive organs (e.g., muscle spindles) to produce coordinated movements. However, modern myoelectric prostheses are currently controlled exclusively by transmitting motor signals from a muscle. This experimental model investigated the role of proprioceptive signals in bionic control. Selective nerve transfer to a muscle was used to create a biological interface that can provide both motor and proprioceptive signals from a muscle to the bionic hand. This neuromuscular system provides a closed feedback loop for intuitive prosthetic control.
The future vision of the research group led by Oskar Aszmann is to develop a universal biological interface that incorporates the different signal qualities of sensorimotor control. These signals will then be decoded in high resolution and used for precise, coordinated and intuitive prosthetic control.
About Vlad Tereshenko
Vlad Tereshenko was born in Minsk, Belarus. He graduated in General Medicine from the Medical University of Vienna and joined the MD-PhD Excellence Programme at the Department of Plastic, Reconstructive and Aesthetic Surgery in 2019, under the supervision of Oskar Aszmann. He has completed international placements at the Department of Plastic, Hand and Reconstructive Surgery of Hannover Medical School in 2017 and the Department of Plastic Surgery and Hand Surgery of University Hospital Zurich in 2018 and 2020.
---