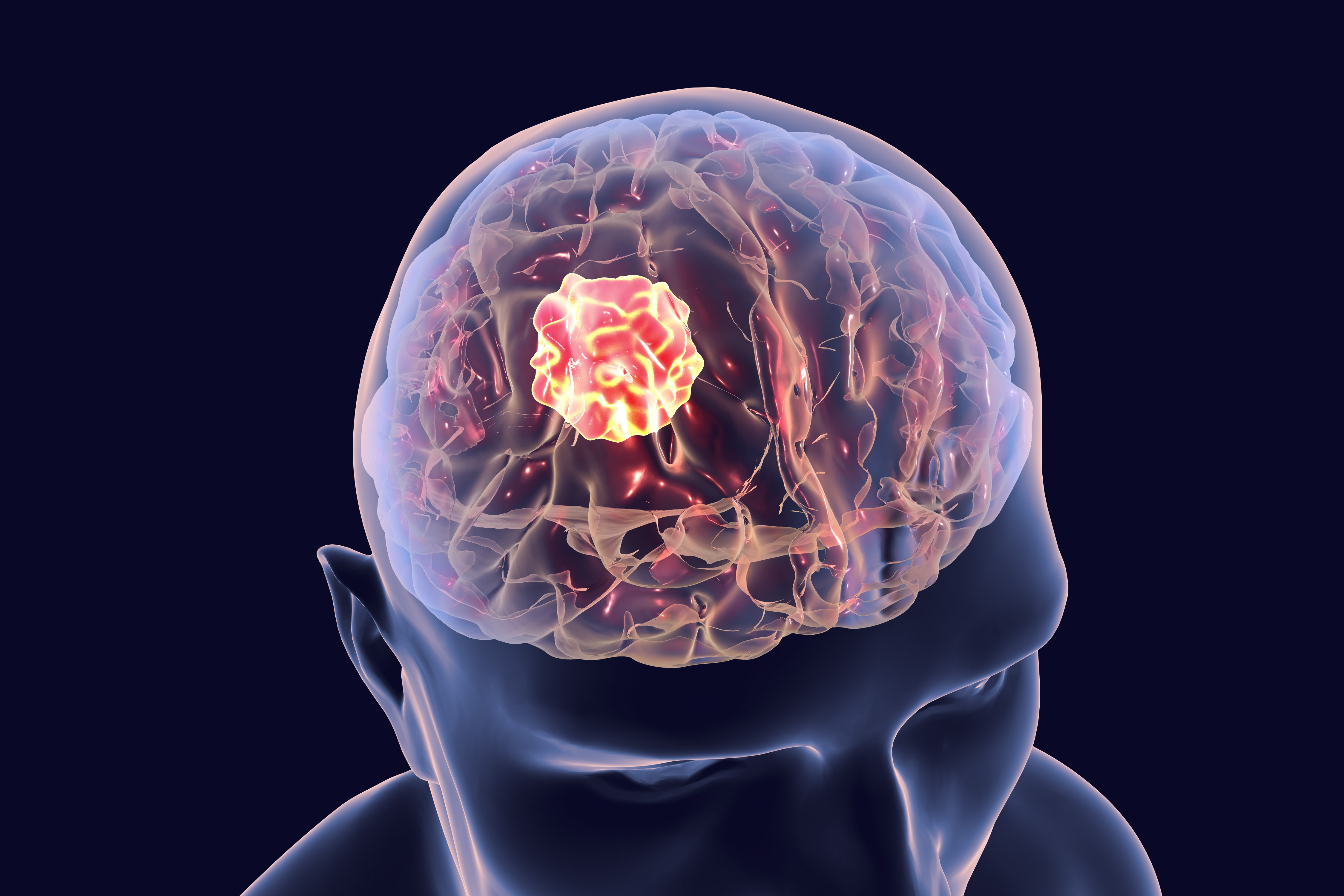 (Vienna, 28 October 2021) Glioblastoma is the most common malignant brain tumour in adults and, despite intensive research throughout the world, still has a very poor prognosis. Researchers at the Medical University of Vienna have now succeeded in establishing a marker that has a clear influence on the survival of glioblastoma patients: the thickness of the temporalis muscle. This can be used as a reference value for muscle mass, providing crucial information. The study has now been published in the journal Clinical Cancer Research (impact factor 12.5).
Musculature as an influencing factor in various diseases
A reduction in the mass and function of human muscle is defined as sarcopenia and has been shown to influence disease progression and survival in a number of different diseases.
"It has only recently been shown that temporal muscle thickness is also a surrogate parameter that can be used to estimate total skeletal muscle mass and correlates with muscle function in patients as well as healthy individuals," explains study leader Julia Furtner-Srajer from MedUni Vienna's Department of Biomedical Imaging and Image-guided Therapy (Division of Neuroradiology and Musculoskeletal Radiology). "The advantage of this is that temporal muscle thickness can be obtained from routine MRI brain scans, providing additional information about the physical constitution of patients with neurological diseases."
In the recently published study, which was conducted in collaboration with MedUni Vienna's Division of Oncology and the European Organisation for Research and Treatment of Cancer (EORTC), it was shown that patients with newly diagnosed glioblastoma who had reduced temporal muscle thickness at the time of diagnosis had significantly lower progression-free survival and overall survival. Furtner-Srajer added: "Moreover, further muscle loss within the same patient cohort during standardised radiochemotherapy showed a significant negative impact on overall survival, although not in patients with normal temporal muscle thickness."
Consequences for the future
By additionally measuring temporal muscle thickness in routine MRI scans in the course of diagnosis and subsequent treatment, it should be possible in future to identify patients with critically reduced muscle mass at an early stage, so that appropriate therapies can be employed to maintain or build up muscle mass and function. Furthermore, it should be possible to use temporal muscle thickness to adapt individual clinical treatment options, in keeping with the principle of personalised medicine, based on objective parameters for assessing the patient's physical condition.
Service: Clinical Cancer Research
"Temporal muscle thickness as a prognostic marker in newly diagnosed glioblastoma
patients: translational imaging analysis of CENTRIC EORTC 26071-22072 and CORE
trials." Julia Furtner, Michael Weller, Michael Weber, Thierry Gorlia, Burt Nabors, David A.
Reardon, Joerg C. Tonn, Roger Stupp, Matthias Preusser, for the EORTC Brain Tumor
Group.
Link to the study: https://clincancerres.aacrjournals.org/content/early/2021/10/18/1078-0432.CCR-21-1987
doi: 10.1158/1078-0432.CCR-21-1987
---