All News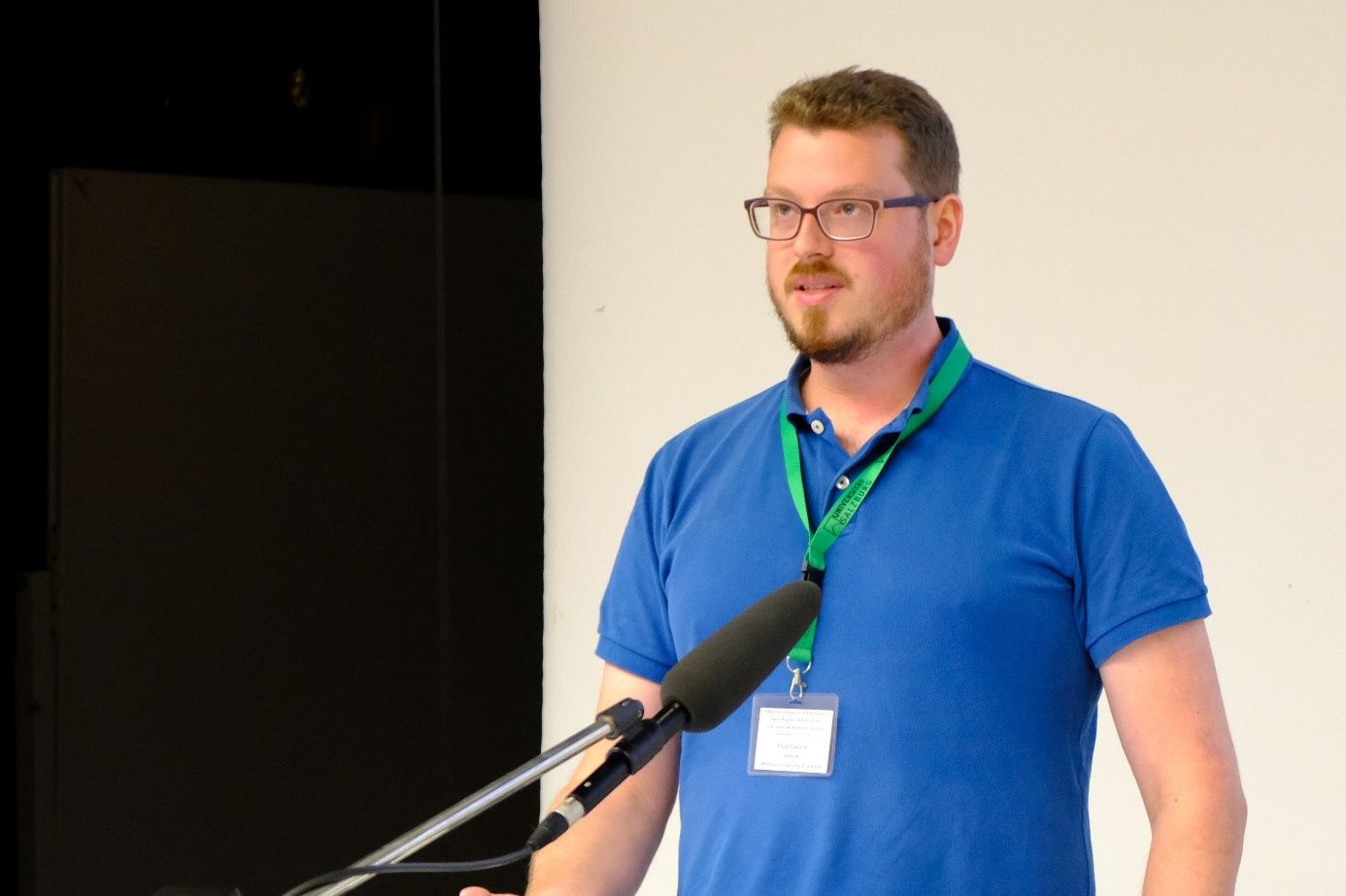 (Vienna, 15 September 2021) Elias Laurin Meyer from MedUni Vienna's Institute of Medical Statistics has been awarded the prestigious Arthur Linder Prize by the International Biometric Society (IBS) - Austro-Swiss Region (ROeS).
Meyer received the award for his paper "Decision rules for identifying combination therapies in open-entry, randomized controlled platform trials".
Platform trials have been booming for several years - not least because of the outbreak of Sars-Covid-19 in 2020 - because they allow multiple therapies to be studied simultaneously, with both promising and ineffective therapies being identified as such more quickly than in conventional trials. Another feature of such studies is that, with appropriate advance planning, newly available treatments can be integrated into an existing study with relatively little effort. However, such flexibility in these adaptive studies comes at the price of significantly greater statistical complexity, among other things. For example, it is not clear which error rates and quality criteria to monitor, quite apart from the fact that these cannot be calculated directly but must be determined in simulation studies .
In the award-winning article, Elias Meyer, together with co-authors Peter Mesenbrink, Cornelia Dunger-Baldauf, Ekkehard Glimm and Franz König, evaluates a concrete platform study design in the context of combination therapies, where the concrete assumption is that each combination therapy consists of two sub-therapies and one of these sub-therapies overarches all combination therapies. Instead of investigating each combination in a separate study, a platform study is set up and information on the control therapy and the sub-therapy overarching all combinations is used multiple times. This means that therapies can be evaluated more quickly and, at the same time, fewer patients receive the control therapy. For this scenario, new error rates are defined and tens of thousands of different assumptions and their influence on the error rates are examined.
The IBS-RoeS awards the Arthur Linder Award to promote young scientists. This prize, in honour of Arthur Linder, is awarded every two years for research work in the field of biometrics. The winners were announced at this year's ROeS seminar in Salzburg in September, where Elias Laurin Meyer was able to present his work.
About Elias Laurin Meyer
Elias Laurin Meyer studied statistics at the University of Vienna, graduating with a bachelor's degree in 2016 and a master's degree in 2018. He has been working at the Center for Medical Statistics, Informatics, and Intelligent Systems (CeMSIIS) at MedUni Vienna since 2016. He is currently a PhD student (supervisor: Franz König) of the N094 programme, where he is employed on the IMI EU-PEARL project. In addition to the above article, which is currently being reviewed, two other articles have already been published with Elias Laurin Meyer as lead author. Aside from methodological research, he has also gained experience in clinical research as co-author of more than 20 published articles.
---