Founded in 1365 as a Medical Faculty of the University of Vienna, the MedUni Vienna is now one of the world's largest and most renowned medical universities.
---
Medical University of Vienna - short profile
Medical University of Vienna (MedUni Vienna) is one of the most traditional medical education and research facilities in Europe. With almost 8,000 students, it is currently the largest medical training centre in the German-speaking countries. With 6,000 employees, 30 departments and two clinical institutes, 13 medical theory centres and numerous highly specialised laboratories, it is also one of Europe's leading research establishments in the biomedical sector.
---
University Management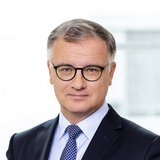 ---
Tasks/Fields
Research Cluster
Teaching
Degree Programme Human Medicine
Degree Programme Dentistry
Master's Degree Medical Informatics
Molecular Precision Medicine Master's Programme
PhD Doctoral Degree
Doctoral Degree of applied medical Science
Postgraduate University Courses
Facts & Figures
2004 founded
8,000 Students
6,000 Employees (overall)
30 University clinics
2 clinical institutes
13 medical theory centres
Clinical Data General Hospital (2021)
61,016 patients treated as inpatients each year
515,687 patients treated as outpatients each year
44,755 operations each year
University Clinic of Dentistry Vienna (2021)
---