All News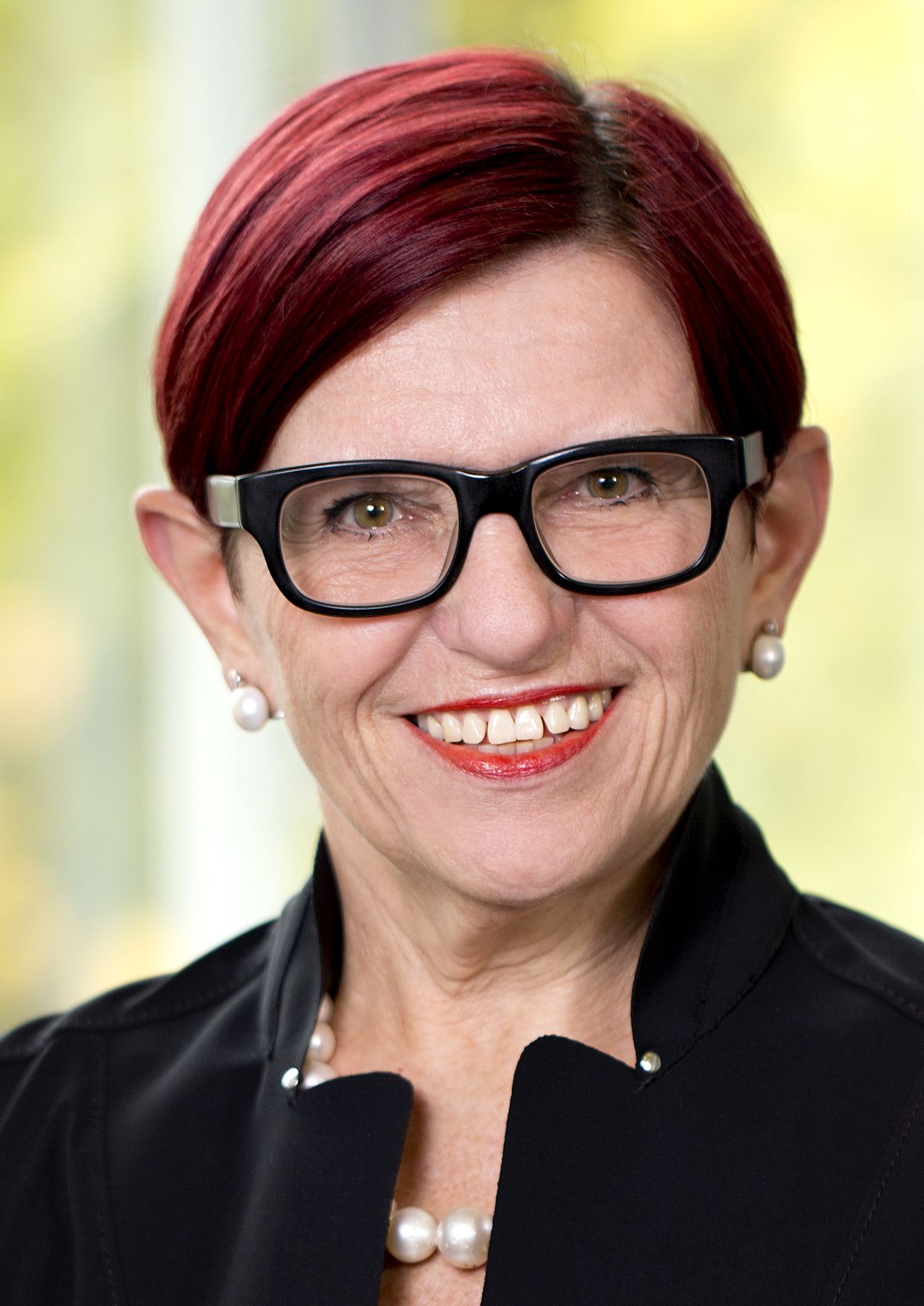 (Vienna, 1 September 2016) As from 1 September 2016, Christine Mannhalter, Professor of Molecular Diagnostics in Clinical Chemistry at the Medical University of Vienna and until recently Interim President of the Austrian Science Fund FWF, takes over the chairmanship of Genom Austria (www.genomaustria.at). At the end of 2014, the CeMM Research Center for Molecular Medicine of the Austrian Academy of Sciences and the Medical University of Vienna instigated the Citizen Science project, with the aim of using actual genomes from volunteers to stimulate public dialogue about the many social, scientific and cultural aspects of genome sequencing, in order to keep pace with the rapid development of this new technology.
Genom Austria comes under the patronage of Margit Fischer and is a project partner in the international network of Personal Genome Projects (PersonalGenomes.org).
Having studied biotechnology and written her dissertation at the Medical University of Vienna, the new chairman of Genom Austria, Christine Mannhalter, started her research career as a postdoctoral student in California. At the University of Vienna, she later played a leading role in establishing molecular biological diagnostics and in 2000 she took over the chair for Molecular Diagnostics in Clinical Chemistry. Special focuses of her research are the coagulation system, diagnosis of blood disorders such as haemophilia and leukaemia and the genetic factors that influence vascular diseases. For many years, Christine Mannhalter was a member of the Bioethics Committee at the Federal Chancellery and can look back on a successful career in the Science Fund.
As Vice President of the FWS, she took over responsibility for the Life Sciences area in 2010 and, from August 2015 until August 2016, she has represented the FWS internally and externally in her capacity as Interim President. Christine Mannhalter will now bring her scientific expertise to the Genom Austria project, as well as her many years of experience in research policy and her commitment to science communication.
Genom Austria is a scientific, cultural and educational project aimed at investigating our genetic material for the medicine of the future and in the interests of science, society and culture. Within the framework of the project, volunteers are invited to have their genome sequenced and to publish their genetic data on the Internet. More than 800 people have already registered to take part via the Genom Austria website: www.genomaustria.at. During the pilot phase, twenty of them were randomly selected and invited to take part: eleven genomes are already online. The published genomes form a basis for discussion about what information can be read from our genes and for what future developments society needs to be prepared. The pilot phase was accompanied by public talks, school and video workshops with young people and an advanced training programme for teachers, as well as participation in events such as the Long Night of Research.

Genom Austria is steered by a Steering Board, with Giulio Superti-Furga, Scientific Director of the CeMM, in the chair and is supervised by an Advisory Board for scientific, ethical and social issues. With Christine Mannhalter as Chairman, Genom Austria hopes to become even more professional, provide impetus to its strategic and scientific development and intensify the dialogue with the scientific, social and political sectors.
Christine Mannhalter: "Genom Austria creates a platform for medical research, as well as for cultural and social issues. If we take the cultural aspects: Austria is perceived internationally as the land of music. It will therefore be a very exciting challenge to find out whether and to what extent genetic or epigenetic factors play a part in this, as well as cultural and social factors. I am looking forward to heading up the Austrian genome project and working with experts from many different disciplines to discover the truth about the potential distinguishing characteristics of the Austrian genome."
---