All News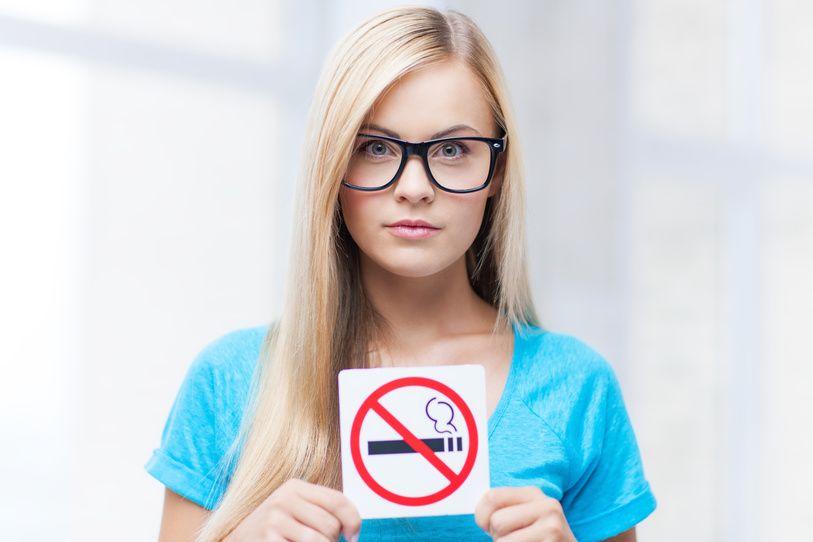 (Vienna, 30 May 2017) Around 11,000 Austrians die every year as a result of smoking, approximately 1,000 of these as a result of passive smoking. "Even if you only smoke between one and four cigarettes a day, you are tripling your risk of heart attack and lung cancer," says Manfred Neuberger, emeritus professor of environmental hygiene and preventive medicine and smoking expert at MedUni Vienna, speaking on the occasion of World No Tobacco Day this coming Wednesday (31 May). It is therefore particularly important to make it harder for young people to access cigarettes. "We need to improve protection for young people in Austria," exhorts Neuberger. The age at which people start smoking is constantly falling: one in ten 12-year-olds in Austria has already smoked once.
According to the MedUni Vienna expert, the main steps to achieving this are: a strict ban on cigarette machines and advertising – even inside and in front of tobacconists – to avoid the temptation of cigarettes on display, a significant increase in cigarette prices, stricter age checks and removing cigarettes from the official shopping basket (as per the EUROSTAT TOT_X_TBC Overall Index) which regulates the consumer price index – alongside everyday necessities such as milk, eggs, vegetables and fruit.

Advertising ban works
The fact that these measures work is demonstrated by our neighbours in Hungary, for example: The absolute ban on external advertising and the use of plain packaging, that is to say cigarette packs that do not carry any advertising or logos (as is also practised in Australia and France), has brought cigarette consumption by young people down to one tenth of the previous quota. Similar positive effects were achieved in Iceland, where it has been illegal to display cigarettes in tobacconists since 2000, shops being required to keep them under the counter instead.

Says Neuberger: "But an essential step would be to ban cigarette machines. Why make an addictive substance permanently available?" Half of the countries in the EU have already banned cigarette machines. Test purchases - including in Austria - have shown that packs of cigarettes could be obtained from machines with expired cash cards as an "age check". And another important factor: the example set by parents. "It is important not to give children the idea that cigarettes are readily available and that smoking is simply accepted within the family setting."

Nicotine as a "driver" for many diseases and health problems
The medical facts speak in favour of greater protection of young people. In Austria, someone dies of the consequences of smoking every hour, or indeed slightly more frequently. Diseases caused by smoking, such as lung cancer, COPD (Chronic Obstructive Pulmonary Disease), diabetes and heart attacks are on the rise. Says Neuberger: "My youngest heart attack patient so far was 18 years old – he smoked 100 cigarettes a day." Brain and lung development can be impaired in infants who are exposed to passive smoking; growth disorders (especially in boys) and hormonal changes (especially in girls) have been found in young people who start to smoke in puberty. And, of course, nicotine is a "driver" for many different types of cancer.

Says Neuberger: "Unfortunately, however, Austria fares quite badly in an international comparison when it comes to prevention and the protection of young people." In the UK, for example, the funds raised from a much higher tobacco tax – as in Norway, cigarettes cost more than €10 in the UK, as opposed to €5 in Austria – is directly reinvested into smoking prevention and protection of children and adolescents. "Austria takes in around 60 million euros every year in tobacco tax from minors," says Neuberger. "But it is not used for prevention." However, according to a study from the Institute for Higher Studies, smoking is responsible for huge costs associated with absences from work, healthcare expenditure, invalidity pensions, sickness benefits and care allowances – total amount: more than 750 million euros every year.
---