All News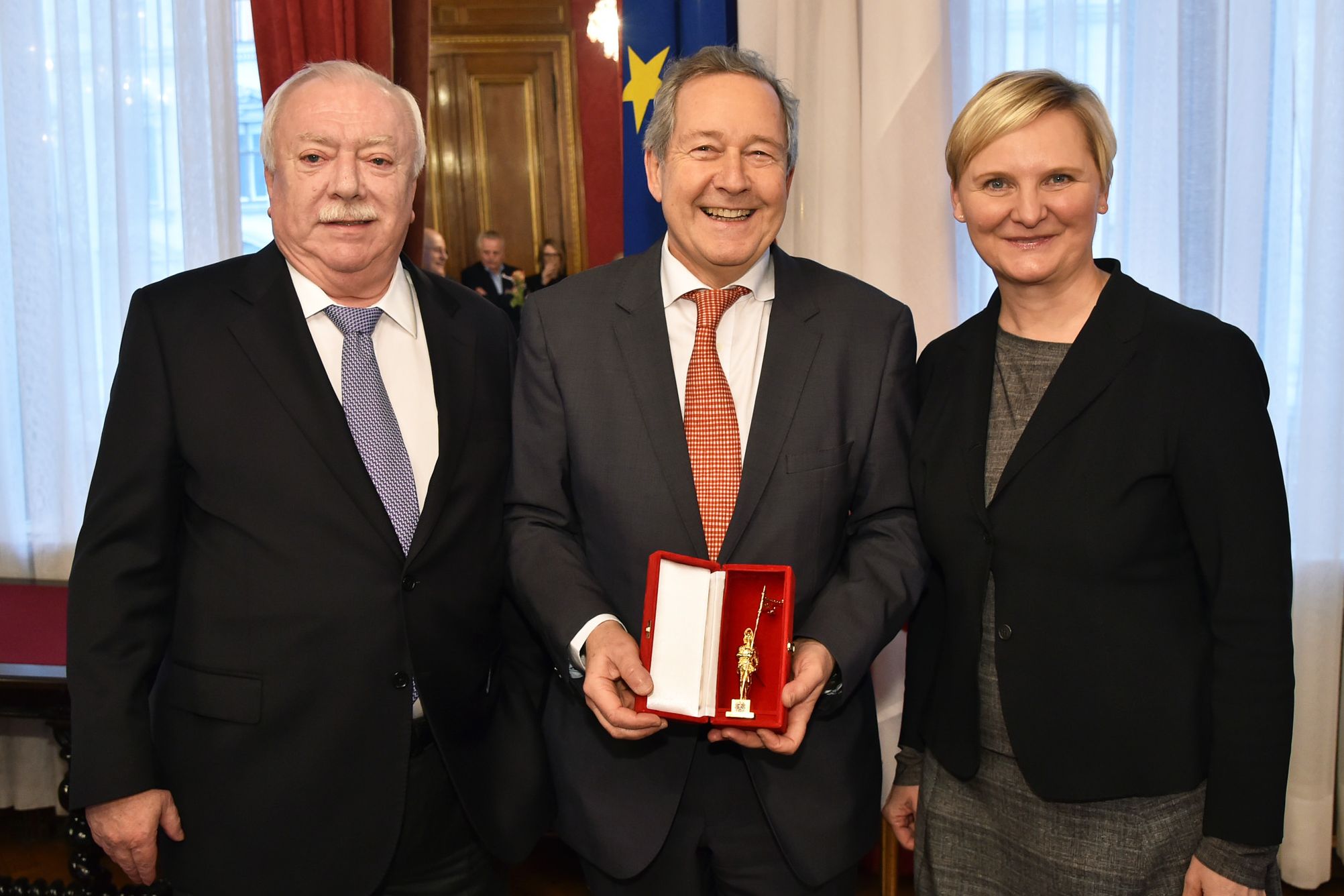 (Wien, 12 January 2018) Josef Smolen, Head of the Department of Medicine III, MedUni Vienna/Vienna General Hospital was awarded the Goldene Rathausmann by Mayor Michael Häupl.
The Goldene Rathausmann [Golden Town-Hall Man] is awarded to particularly deserving people by the Mayor of the City of Vienna. Unlike awards for services to the State of Vienna, which require an official decision, the Mayor of Vienna can award the Goldene Rathausmann at his own discretion.

About Josef Smolen
Josef Smolen, born in 1950, grew up in Vienna and completed his medical studies at the Medical Faculty of the University of Vienna. Smolen graduated in 1975, first working at the Institute of Immunology and then as a junior doctor at the Department of Medicine II and training as an internist at the Department of Cardiology and the Department of Gastroenterology II. From 1980 to 1981 he took up a scholarship at the National Institute of Health in Bethesda, Maryland, USA. In 1982 he returned to the Department of Medicine II (rheumatology), where he became a senior doctor in 1983.

Josef Smolen gained his postgraduate qualification in Clinical Immunology in 1985 and in Internal Medicine in 1987. In 1989, he was appointed Head of the Department of Medicine II in Lainz hospital. In 1995 he was appointed Professor of Rheumatology at the Department of Medicine III at the Medical University of Vienna. He is Head of the Division of Rheumatology and the Department of Medicine III, has been president and chairman of various national and international organisations and is one of the most cited rheumatologists in the world.
---