All News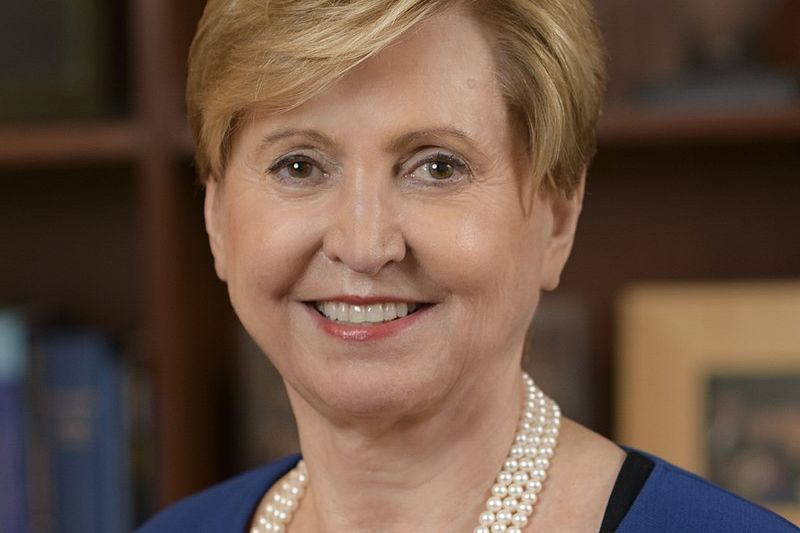 (Washington, 17 October 2018) Hedvig Hricak, chair of the department of radiology at Memorial Sloan Kettering Cancer Center and member of MedUni Vienna's Scientific Adivsory Board was awarded the David Rall Medal at the National Academy of Medicine's (NAM) annual meeting.
Hricak was awarded the David Rall Medal, which is given to a member who has demonstrated particularly distinguished leadership as chair of a study committee or other National Academies activities, showing commitment above and beyond the usual responsibilities of the position. Since her election in 2002, Hricak has made numerous valuable contributions to the activities and efforts of the NAM and National Academies through her service as chair or member of several committees and symposia, such as the NAM Membership Committee from 2007-2011, the Nuclear and Radiation Studies Board from 2008-2013, and a 2009 symposium focused on radiation exposure from imaging and image-guided interventions.
Her contributions to reports of the National Academies, whether on committees or as a reviewer, are numerous and noteworthy and have examined a variety of topics, such as nuclear medicine, cancer clinical trials, radiation from medical diagnostic procedures, and diagnostic error in medicine. Under Hricak's leadership as chair, the Committee on State of the Science in Nuclear Medicine produced a frequently cited report in 2007, Advancing Nuclear Medicine Through Innovation, which contained five strong recommendations, most of which have since been carried out. Through her exemplary service over about 15 years, Hricak has treasured the NAM as a valuable stimulus for improving science in medicine, the quality of health care, and the state of public health in the U.S. and around the world.

The National Academy of Medicine (USA), established in 1970 as the Institute of Medicine, is an independent organization of eminent professionals from diverse fields including health and medicine; the natural, social, and behavioral sciences; and beyond. It serves alongside the National Academy of Sciences and the National Academy of Engineering as an adviser to the nation and the international community. Through its domestic and global initiatives, the NAM works to address critical issues in health, medicine, and related policy and inspire positive action across sectors. The NAM collaborates closely with its peer academies and other divisions within the National Academies of Sciences, Engineering, and Medicine.
---