All News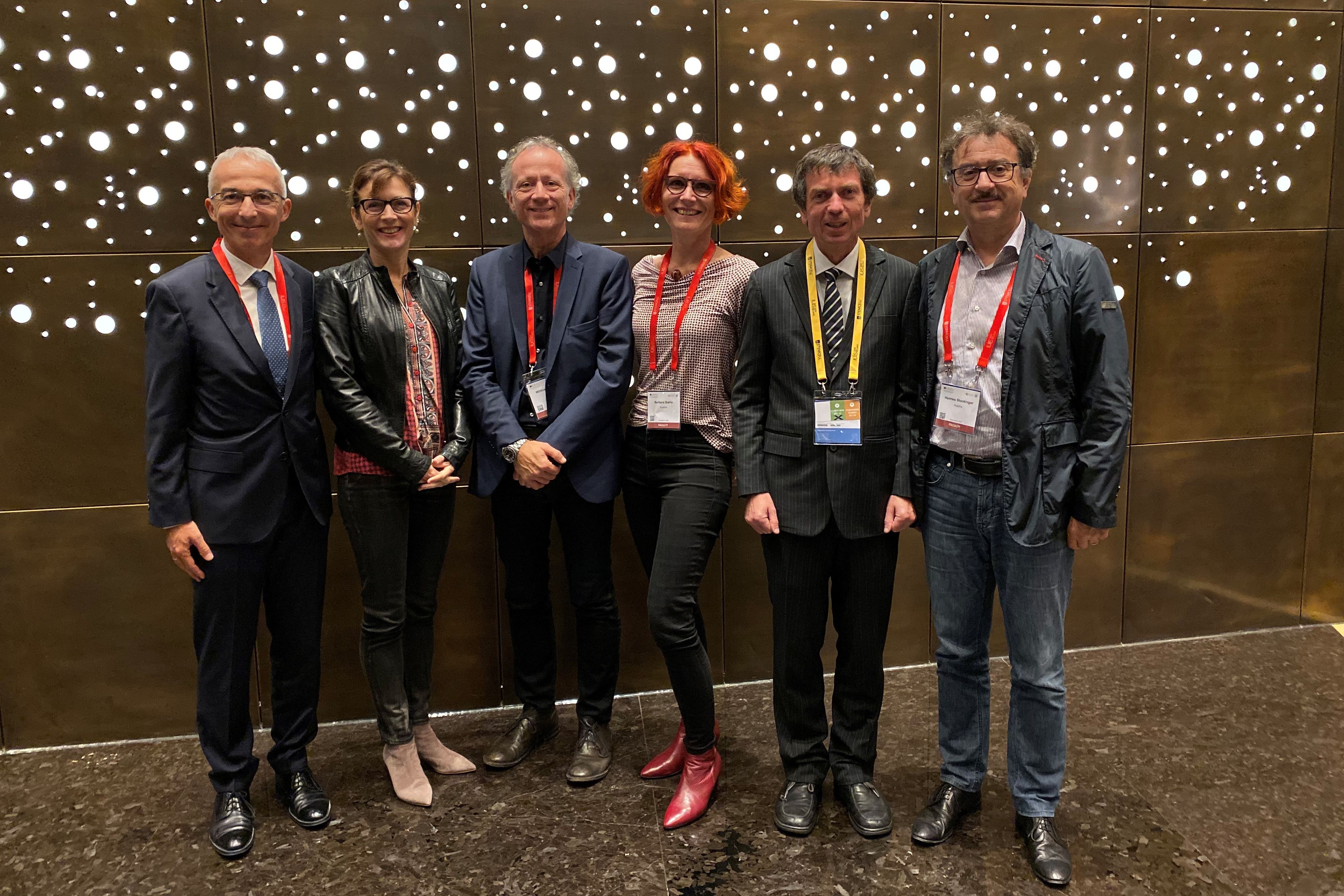 (Vienna/Beijing, 22 October 2019) At the 17th International Congress of Immunology held by the International Union of Immunological Societies (IUIS) in Beijing from 19 – 23 October 2019 and attended by more than 6,000 participants from 89 countries, the team led by Rudolf Valenta, Barbara Bohle and Wilfried Ellmeier, representing the Austrian Society for Allergology and Immunology (ÖGAI), were successful in their bid to bring the 19th International Congress to Vienna in 2025. In a two-stage evaluation process that had lasted more than a year, the MedUni Vienna experts won out over the other two shortlisted competitors – Paris and Toronto – following an impressive presentation.
Moreover, Ursula Wiedermann was re-confirmed in her post as Chair of the International Union of Immunological Societies' Vaccination Committee and also elected onto the IUIS Executive. Hannes Stockinger was also appointed Chair of the IUIS Gender Equality and Career Development Committee. Long-standing Executive member Winfried Pickl resigned from the Executive due to the statutory limitation on re-election but is still a member of the Vaccination Committee.

All these actors are members of the Center for Pathophysiology, Infectiology and Immunology, the Medical University of Vienna's largest organisational unit for translational research.

IUIS represents more than 60,000 immunologists
The IUIS is an umbrella organisation for all regional and national immunology societies round the world. There are currently 83 national member associations, subdivided into four regional associations for the continents of Europe, Latin America, Africa and Asia-Oceania. The USA and Canada are direct members. In total, the IUIS represents more than 60,000 immunologists worldwide. The aims of the organisation are to promote international collaboration in the field of immunology, to promote communication between the various branches of immunology and to develop all aspects of immunology.

The International Congress is held every three years, the next being the 18th International Congress in Cape Town on 15 – 20 August 2022.



---