The Medical University of Vienna strives to foster the potential of women and create a setting that, in the future, will encourage more women to contribute their skills and creativity to the services rendered by the university.
A level playing field for women and men is thus among the leading principles and tasks of the Medical University of Vienna. To accomplish this goal, MedUni Vienna has founded an office to develop and implement adequate measures.
The competence portfolio of the Gender Mainstreaming Office comprises equal opportunities and measures for the advancement of women as well as gender studies.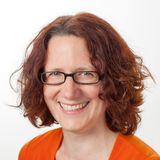 ---