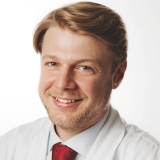 Keywords
Aromatase Inhibitors; Breast Neoplasms; Hereditary Breast and Ovarian Cancer Syndrome; Obesity; Osteoporosis
Research interests
My research focuses two 'different' topics:
Loads of my research focuses on obesity, endocrinology and breast cancer. Our translationsl and clinical research has demonstrated that obesity impacts not only prognosis but also efficacy of endocrine treatment. This impact seems to be due to changes in serum hormones. Beside research in TNBC and HBOC patients, obesity and endocrine teratment is still a main theme in my research group.
Bone health, fracture risk and bone metastases are my second resarch focus. We try to identify patients at high risk for fragility fractures by serum parameters as well as miRNA. Further, the relationship between bone and cancer is investigated by our group.