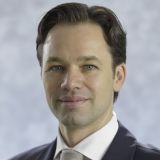 Keywords
Colorectal Neoplasms; Colorectal Surgery; Liver Transplantation; Organ Transplantation
Research interests
Colorectal Cancer:
1) Stage IV colorectal cancer
We could show that patientes benefit from combined procedures even if major liver resection or rectal resection was required.
2) Radiation in rectal cancer
We identifed FGF4 and 8 as markers for resistance in radiation for rectal cancer. In a next step we want to investigate the potential influence of Metabolomics and Proteomics as markers for response in radiotherapy.
Transplantation:
1) Serotonin/activity of Thrombocytes
We analyse the impact of activation of Thrombocytes as predictors for organ quality in liver transplantation. We compare used and unused liver donors regarding their organquality based on serotonin levels before organ harvest. Further we study the run of serotonin levels beginning from organ harvest until day 30 of recovery after liver transplantation. We want to identifiy organs with potential early graft dysfunction at the time of organ harvest.
2) Liver allocation
MELD score was implemented for liver allocation and underwent several refinements for better prediction of waiting list mortality. We have a long lasting tradition in MELD score analysation and figured out the impact of dynamic MELD alterations in waiting list und post transplant outcome.
Techniques, methods & infrastructure
Metabolomics:
For proteomic analyses, histopathological specimens will be enzymatically digested and resulting peptides will be analyzed using state-of-the-art mass spectrometers coupled to liquid chromatography, Metabolic analyses will be performed by extracting metabolites including lipids and hormones from histopathological specimens. Targeted metabolite analysis will be performed using ion-pairing chromatography
Thrombocytes:
Plasma and serum samples as well as platelet extracts are analyzed by commercially available ELISA tests. Basal and agonist induced platelet activation will be determined prior to the start of cold perfusion in the donor and 1 day after transplantation by using directly conjugated antibodies and flow cytometric analysis. Platelet degranulation will be determined by surface expression of P-Selectin.