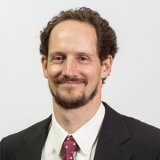 Keywords
Biomedical Engineering; Magnetic Resonance Imaging; Magnetic Resonance Spectroscopy; Medical Physics
Research interests
Martin Meyerspeer holds a PhD in Physics and is specialised in in vivo Magnetic Resonance Spectroscopy. His main research interests are development of pulse sequences and protocols for multi-nuclear NMR spectroscopy and NMR imaging at ultra-high field, data acquisition and processing. A special focus is dynamic and localized 31P MR spectroscopy of exercising muscle.
Techniques, methods & infrastructure
MR pulse sequences at ultra-high magnetic field for ¹H and non-proton MR, particularly their combination in one pulse sequence, i.e. interleaved acquisition of of 1H- and X-nuclear MR data. Further, experience with design and construction of RF coils and with exercise of skeletal muscle in high-field MR scanners.