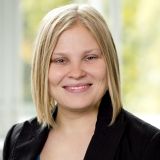 Keywords
Animal models; Cardiac Imaging Techniques; Diffusion Magnetic Resonance Imaging; Functional Neuroimaging; Imaging, Three-Dimensional; Magnetic Resonance Imaging; Multimodal Imaging; Neuroimaging; Optical Imaging; Tumor Markers, Biological; Tumor Microenvironment; Whole Body Imaging
Research interests
My main research interest is praeclinical imaging in as well as tumor models, especially the tumor microenvironment and vasculature. Being a Postdoc at the PIL (Praeclinical Imaging Lab), I work with cell and animal models as well as optical imaging (fluorescence, luminescence), ultrasound, MR and PET-CT.
Techniques, methods & infrastructure
Optical imaging, ultrasound, PET-CT, MR, fluorescence microscopy and different softwares to process the images. Different mouse models.