Medical University of Vienna International (MUVI) supports Corporate Social Responsibility (CSR) programs providing opportunities for medical teams to undertake meaningful volunteer work that benefits the less-privileged in society and make a positive and long lasting impact in the field of health care.

The Virtue Foundation is a non-profit organization that aims to increase awareness, inspire action and render assistance through healthcare, education and empowerment initiatives.
A team of longstanding volunteers from Austria is travelling frequently to Ghana on behalf of Virtue Foundation as part of the Ghana Surgical and Medical Mission supporting the Tumu District Hospital. OB/GYN specialists from the Department of Obstetrics and Gynecology of the Medical University of Vienna, and other Austrian hospitals assessed the gynecological and obstetrical health situation of women in the region, examined and treated patients, and provided necessary medical equipment and supplies for the local hospital.
Furthermore the medical team from the Medical University of Vienna offers education and empowerment initiative with building capacities and train local medical professionals in and through evidenced-based knowledge which in long term will improve the women's health in the region.
This CSR-approach to health care through community outreach, scientific research, voluntary work and continuous knowledge-transfer activities between the Medical University of Vienna and the Tumu District Hospital, financially supported by MUVI, ensures that this important CSR cause will be meaningful and sustainable.
The Center for Geographic Medicine, established in 2009, conducts interdisciplinary research to investigate scientific, clinical, and public health aspects of infectious disease, with the ultimate goal of strengthening capacity building in resource-poor countries ravaged by infectious disease.
Research groups and members include:
Dermatology: Tropical Skin Diseases and Telemedicine
Disease Prevention and Vaccination
Experimental Tropical Medicine and Field Research
Immuno-dermatology and HIV
Infectious Disease and Tropical Medicine
Ocular Inflammation and Infections
MedUni Vienna Biobank
Medical University of Vienna International
MUVI supports the Center for Geographic Medicine by exploring funding opportunities and developing international partnerships to complement Center for Geographic Medicine goals.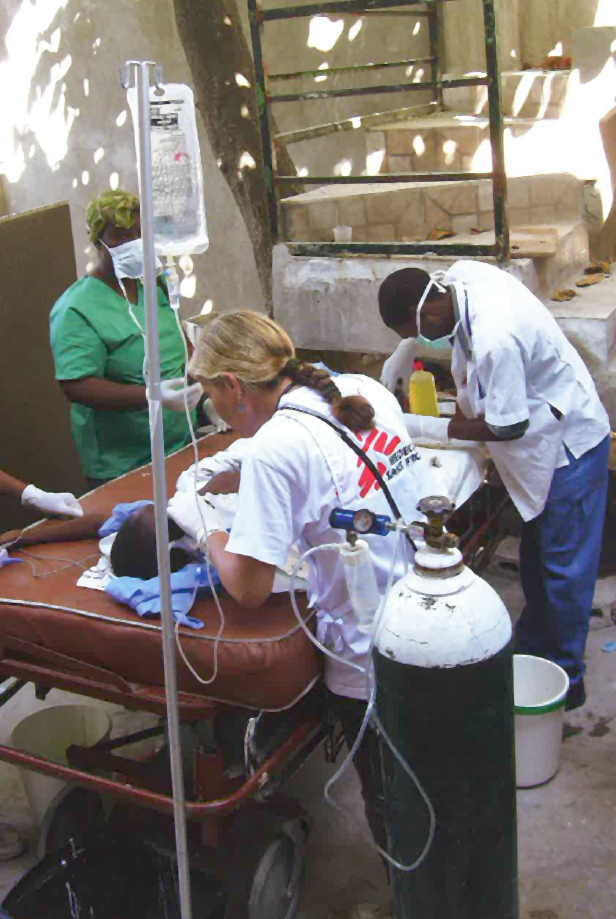 Doctors Without Borders is an independent international medical humanitarian organization created by doctors and journalists in France in 1971. This agency has provided aid in nearly 60 countries and won a Nobel Peace Prize in 1999.
MUVI supports Doctors Without Borders by providing free training opportunities for volunteer healthcare workers. The Medical University of Vienna and MUVI also facilitate volunteering opportunities by funding salaries forgone by MUV/MUVI employees who choose to volunteer for Doctors Without Borders.