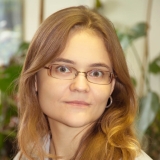 Keywords
Biostatistics; Epidemiology; Models, Statistical; Prognosis; Public Health; Regression Analysis; Risk Assessment; Survival Analysis
Research group(s)
Biometrical consulting
Head: Georg Heinze
Research Area: Our biometrical consulting service supports clinical research at the Medical University of Vienna. All biostatistical aspects of study planning, preparation of study protocol, and data analysis can be discussed. See our website for details.
Members:
Prognosis research
Research Area: Prognosis research in medicine aims at understanding and improving future outcomes of individuals. We work on aspects of developing, translating and applying statistical methodology in prognosis research. Co-leaders: Daniela Dunkler and Georg Heinze
Members:
Research interests
My primary interest is in statistical modeling in etiologic and predictive research. A focus of my methodological research is objective and reproducible variable selection. Obtaining and communicating easily comprehensible effect size measures to support individuals' treatment decisions or to support public health recommendations is another research focus. In a former project, I explored weighted estimation in Cox regression as a means to deal with non-proportional hazards (time-dependent effects), a condition frequently occurring in medical data.
Another main interest is to apply statistical modeling approaches to the investigation of epidemiologic research questions. Currently, the focus is on prediction of cardiovascular diseases using data from the Austrian health screening programme. I investigated the role of modifiable lifestyle and dietary risk factors on the development of early chronic kidney disease in individuals with type 2 diabetes.
I take part in the STRATOS initiative (Strengthening Analytical Thinking for Observational Studies).
What I love about my profession? While as a statistician I can develop new methods and algorithms to learn from the data, as a biostatistician/epidemiologist I can apply these methods to extract important patterns and to separate 'information' from 'noise'—in short to make sense of medical and public health data.
Grants
Statistical Model Building Strategies for Cardiologic Applications (2020)
Source of Funding: FWF (Austrian Science Fund), International project (Germany DFG - Austria FWF)
Principal Investigator
CVD-Risk 'Development of an Austrian Risk Prediction Model for the Assessment of the Cardiovascular Risk (2015)
Source of Funding: OeNB (Oesterreichische Nationalbank), Anniversary Fund
Principal Investigator