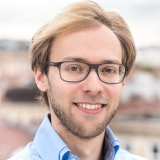 Keywords
Biostatistics; Models, Statistical; Prognosis; Regression Analysis
Research group(s)
Prognosis research
Research Area: Prognosis research in medicine aims at understanding and improving future outcomes of individuals. We work on aspects of developing, translating and applying statistical methodology in prognosis research. Co-leaders: Daniela Dunkler and Georg Heinze
Members:
Selected publications
Kammer, M. et al., 2019. Integrative analysis of prognostic biomarkers derived from multiomics panels helps discrimination of chronic kidney disease trajectories in people with type 2 diabetes. Kidney International. Available at: http://dx.doi.org/10.1016/j.kint.2019.07.025.
Heinzel, A., Kammer, M. et al., 2018. Validation of Plasma Biomarker Candidates for the Prediction of eGFR Decline in Patients With Type 2 Diabetes. Diabetes Care, 41(9), pp.1947,
Reindl-Schwaighofer, R. et al., 2019. Contribution of non-HLA incompatibility between donor and recipient to kidney allograft survival: genome-wide analysis in a prospective cohort. The Lancet, 393(10174), pp.910,
Kyrle, P.A., Kammer, M. et al., 2016. The long-term recurrence risk of patients with unprovoked venous thromboembolism: an observational cohort study. Journal of Thrombosis and Haemostasis, 14(12), pp.2402,
Haller, M.C., Kammer, M. et al., 2017. Steroid withdrawal after renal transplantation: a retrospective cohort study. BMC Medicine, 15(1). Available at: http://dx.doi.org/10.1186/s12916-016-0772-6.