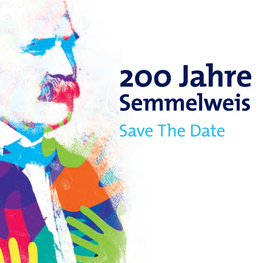 Der in Budapest geborene Wiener Chirurg und Geburtshelfer gilt als Pionier der Hygiene in der Medizin und als ein Kämpfer für den medizinischen Fortschritt.
Gegen starken Widerstand begründete er um 1847 an der ersten Wiener Geburtsklinik die strengen Händehygiene-Vorschriften in Spitälern. Damit konnte er die Sterblichkeit bei Kindbettfieber signifikant senken. Erst nach seinem Tod mit nur 47 Jahren wurden der große Arzt und Mediziner und seine Errungenschaften entsprechend gewürdigt. Er gilt als
einer der bekanntesten, zeitlebens verkannten Legenden der medizinischen Wissenschaft.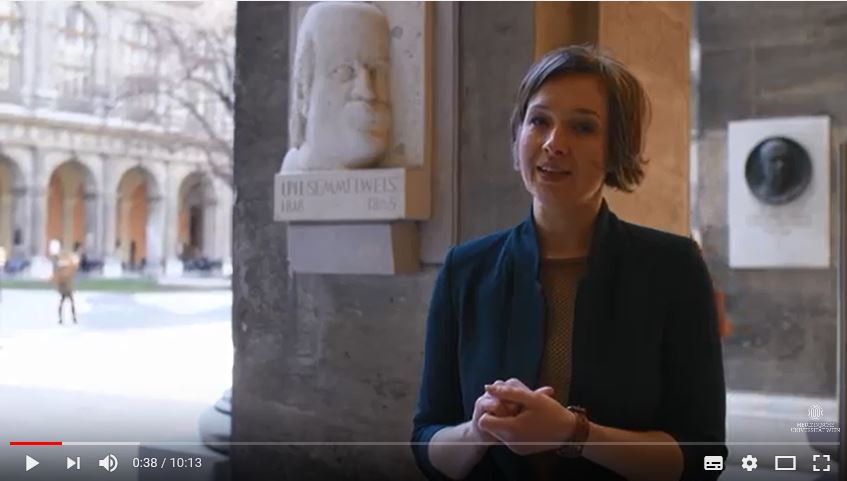 Dieser Film von Carola Timmel, Simon Casetti, Wolfgang Bledl und Lisa Lerchbacher entstand im Jahr 2018 und wurde beim Festsymposium "200 Jahre Semmelweis" von MedUni Wien, AKH Wien, und Semmelweis Foundation am 21. Juni 2018 erstmals gezeigt.
Special Guest: Didier Pittet
13:00 - 14:45 Uhr Eröffnung und Festvorträge
Eröffnung
Markus Müller, Rektor der Medizinischen Universität Wien
Ágoston Szél, Rektor der Semmelweis Universität Budapest
"200 Jahre Semmelweis"
A movie filmed and produced by Carola Timmel, Simon Casetti, Wolfgang Bledl and Lisa Lerchbacher
"Semmelweis - familiäre Bande und Orte der Erinnerung"Tivadar Hüttl, Semmelweis Universität Budapest
UrUr-Enkel von Ignaz Semmelweis
Präsentation
Vorstellung von Didier Pittet
Manfred Rotter, Professor Emeritus am Klinischen Institut für Hygiene und Medizinische Mikrobiologie, MedUni Wien / AKH Wien
Präsentation
Keynote: "Ignaz Semmelweis: his impact on the current millennium"
Didier Pittet, Infection Control Programme, University of Geneva
Hospitals and Faculty of Medicine, Lead Adviser, SAVE LIVES: Clean Your Hands, WHO Headquarter, Geneva
Präsentation folgt in Kürze
14:45 – 15:15 Uhr Pause mit Ausstellung
Semmelweis Exponate aus den Sammlungen der Medizinischen Universität Wien im Josephinum


15:15 – 16:35 Uhr Fachvorträge
16.35 – 17.20 Uhr Podiumsdiskussion und Zusammenfassung
"Semmelweis-Reflex: Könnte es wieder passieren?"


Anna Durnová, Politikwissenschafterin
Hans Härting, AssekuRisk Safety Management
Klaus Markstaller, Universitätsklinik für Anästhesie, Allgemeine Intensivmedizin und Schmerztherapie, MedUni Wien / AKH Wien
Markus Müller, Medizinische Universität Wien
Didier Pittet, Universitätsklinikum Genf und WHO
Moderation und Zusammenfassung
Bernhard Küenburg, Semmelweis Foundation
ab 17.30 Uhr Networking

---

Das Symposium "200 Jahre Semmelweis" ist eine gemeinsame Veranstaltung der MedUni Wien, dem AKH Wien und der Semmelweis Foundation mit freundlicher Unterstützung von B. Braun.