All News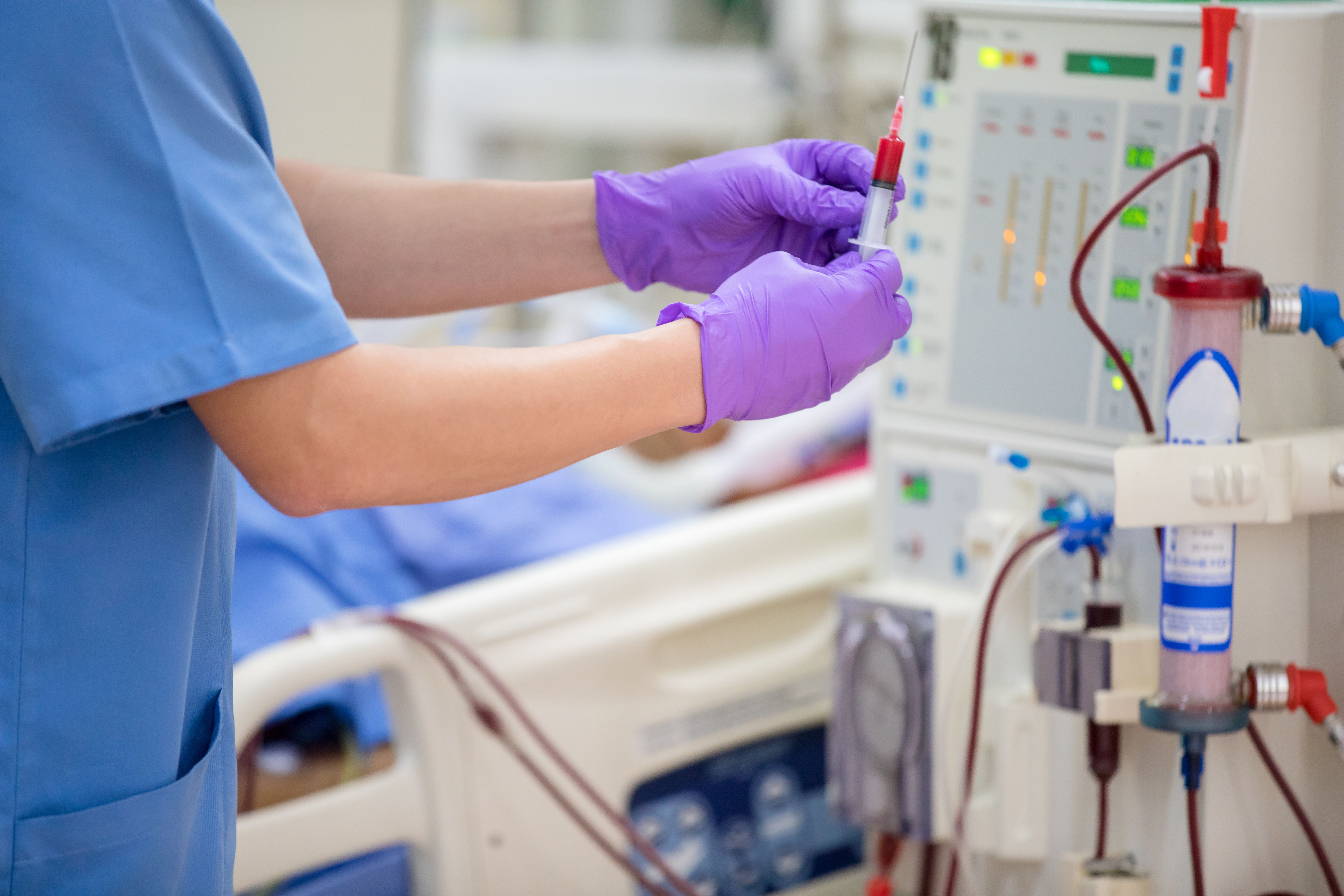 Vienna (28 December 2021) Kidney transplant patients cannot expect the transplanted organ to continue to fulfil its functions in the body much longer than 10 to 15 years. At that point, they will be offered dialysis treatment or another donor organ. Hitherto there has been some doubt as to whether the second kidney transplant increases the patient's life expectancy relative to dialysis. A study led by Rainer Oberbauer at MedUni Vienna's Division of Nephrology and Dialysis, which has now been published in the Clinical Journal of the American Society of Nephrology, provides some clarity: transplantation can prolong the lives of patients relative to continuous dialysis treatment, but not as much as was previously thought.
The study compared data from 2,346 patients who had already received a second kidney transplant and data from patients on dialysis on the waiting list for a second organ donation. The results showed that, after a period of 10 years, the kidney transplant patients had a survival advantage of about 6 months. The study also revealed that the longer one had to wait for the donor organ, the shorter this extra life expectancy turned out to be.
Kidney transplantation is therefore associated with a longer life than dialysis, "but to a much lesser extent than assumed," summarises Rainer Oberbauer. "Nevertheless, transplantation remains the treatment of choice, since it significantly improves the patient's quality-of-life. However, it is important to put the relevant patients on the waiting list for a second donor kidney as soon as possible."
The study was conducted under the direction of Rainer Oberbauer with colleagues from the Division of Nephrology and Dialysis at MedUni Vienna's Department of Medicine III and the Center for Medical Statistics, Informatics and Intelligent Systems (CeMSIIS) at MedUni Vienna. Their findings could be important, given the backdrop of donor organ scarcity. Ultimately, effective selection of the recipients is necessary in order to obtain an optimal survival benefit. On top of this comes the fact that patients usually develop immunological sensitisation after the first kidney transplant, which can make a second procedure difficult.
Service: Clinical Journey of the American Society of Nephrology
"Waiting Time for Second Kidney Transplantation and Mortality"
Rainer Oberbauer, Alexander Kainz, Michael Kammer, Roman Reindl-Schwaighofer, Susanne Strohmaier, Vojtěch Petr, Ondrej Viklicky, Daniel Abramowicz, Marcel Naik, Gert Mayer
doi: 10.2215/CJN.07620621
---