All News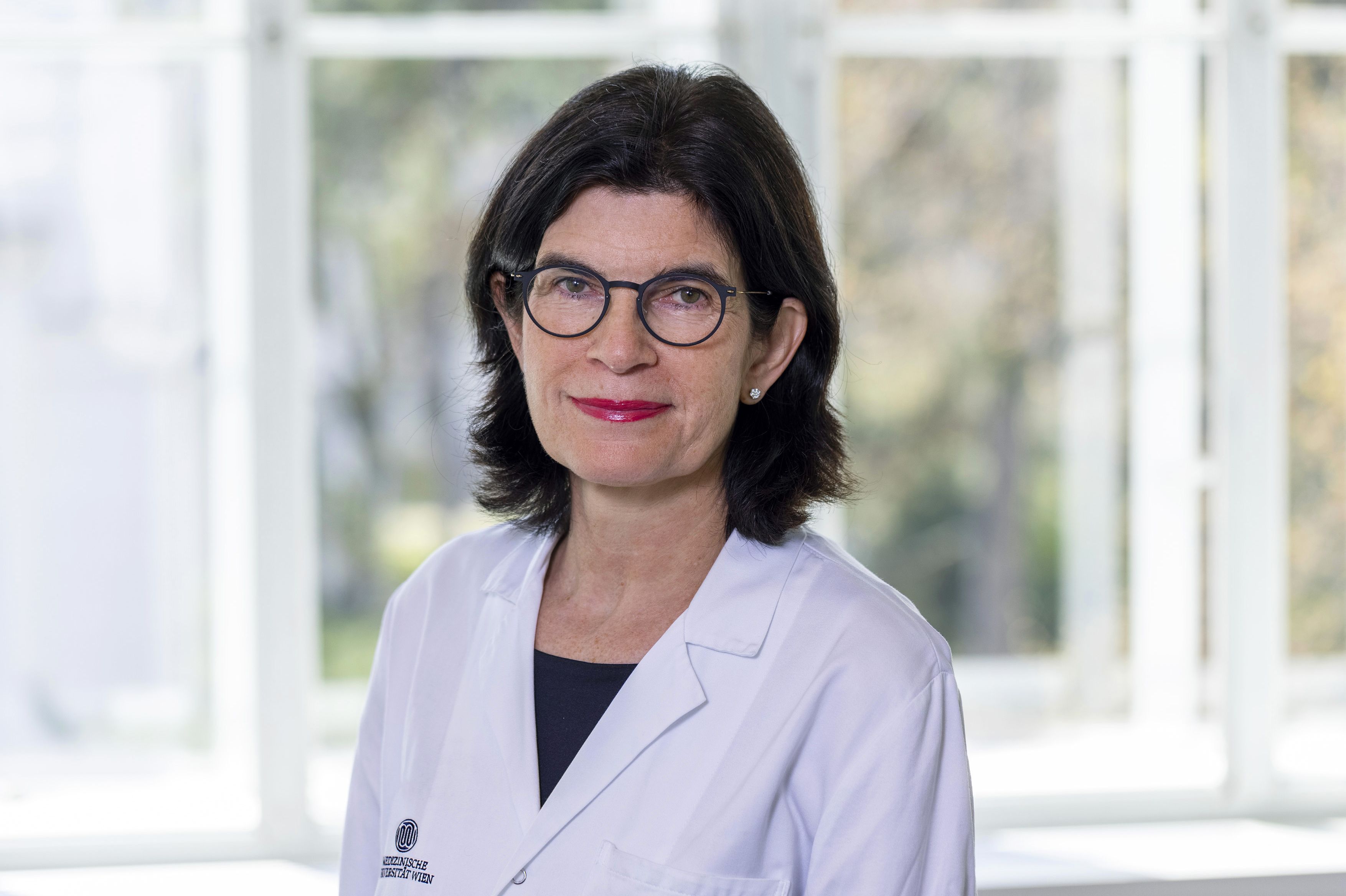 (Vienna, 26 July 2021) Sabine Eichinger-Hasenauer, MedUni Vienna expert in blood clotting disorders, has received the Esteemed Career Award from the International Society on Thrombosis and Haemostasis (ISTH).
The ISTH presents the Esteemed Career Awards to individuals who, in the opinion of their peers, have made significant contributions to the understanding, treatment and diagnosis, research and education in the thrombosis and hemostasis field. Her decades of achievements are internationally regarded have significantly advanced the scientific community's understanding and treatment of diseases and disorders that affect hemostasis. Her accomplishments are internationally regarded as exemplary models of research and mentoring excellence.
The ISTH is an international charitable member organisation with the aim to advance the understanding, prevention, diagnosis and treatment of conditions related to thrombosis and hemostasis.The Society currently has around 5,000 members from 98 different countries and is a leader for global innovation and excellence in the fields of thrombosis and hemostasis. The Society is dedicated to transformative scientific discoveries and clinical practices, the development of young professionals and the education of physicians, scientists and allied health professionals wherever they may live.The ISTH publishes the "Journal of Thrombosis and Haemostasis" and its open-access counterpart "Research and Practice in Thrombosis and Haemostasis". Sabine Eichinger-Hasenauer was Chair of the Scientific and Standardization Committee (SSC) of the ISTH and a council member of the society for many years. She is currently Associate Editor of the "Journal of Thrombosis and Haemostasis".
About Sabine Eichinger-Hasenauer
Sabine Eichinger-Hasenauer, MD, is Professor in the field of Hematology at the Department of Medicine I of the Medical University of Vienna, Division of Hematology and Hemastaseology, since December 2020. The focus of her scientific work is thrombosis research. She is also engaged in basic research into aspects of coagulation physiology in women, antithrombotic substances and experimental laboratory studies to investigate activation of the human coagulation system and how it can be influenced via prothrombotic and antithrombotic mechanisms.

Sabine Eichinger-Hasenauer takes over professorial Chair in Haematology
---