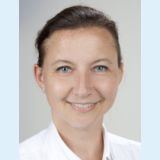 Keywords
Dental Implants; Oral Surgical Procedures; Tissue Engineering; Translational Medical Research
Research group(s)
Competence Center of Oral Biology
Head: Reinhard Gruber
Research Area: The Competence Center Oral Biology is involved in dental research and training. The work is done in an interdisciplinary team with national and international cooperation, integrating academia and industry.
Members:
Research interests
The aim of my research is to link science with my daily work in oral surgery. The variety of scientific projects ranges from in vitro studies and preclinical projects and clinical projects. My main cooperation partner is the Oral Biology Department (Prof. Gruber). Other cooperation partners national and international are listed in my CV. The contents of our publications are to investigate bone regeneration (osseointegration) under compromised conditions (diabetes, M. Crohn, hepatic cirrhosis) and the effect of anabolic strategies (PTH, BMP 2, BMP 6) in osseointegration and bone augmentation procedures. In my current clinical research I support Dr. Feher (PhD candidate) in continuing the research topic in analyzing possible risk factors in patients undergoing oral surgical procedures (dental implant, augmentation procedures, cystic removal, wisdom teeth). Currently we continue our clinical research with the step into the world of artificial intelligence to optimize diagnostic procedures and as a tool for predictability in healing outcomes.
Techniques, methods & infrastructure
The strength of my research in a preclinical and clinical setting lies in 15 years of experience and critical evaluation of the research and procedures that I have done. The collaborations I can offer are clinical research projects analyzing dental tissue, the effect of systemic disease on oral health and the retrospective evaluation of factors influencing the outcome of dental procedures. In the preclinical setting I am very experienced with the Tibia implant model, Calvaria defect model, Periodontal ligature model, Bone block transplantation and suturing techniques.