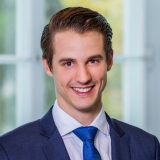 Keywords
Apoptosis; Cell Death; Chemoradiotherapy; Clinical Immunology; Colorectal Neoplasms; Colorectal Surgery; Cytotoxicity, Immunologic; DNA Damage; General Surgery; Liver Neoplasms; Macrophages; Monocytes; Natural Killer T-Cells; Necrosis; Oncolytic Virotherapy; Oncolytic Viruses; Phagocytosis; Radiotherapy; T Cells; Translational Medical Research
Research group(s)
CCC Tumorimmunology
Members:
Ludwig Boltzmann Institute Applied Diagnostics
Research Area: The focus of the institute lies on the development of non-invasive diagnostic methods linking molecular epigenetic and genetic signatures with molecular imaging biomarkers for PET and SPECT analysis. The combination of these two methods will allow for improved functional, spatial and temporal assessment of tumor load and molecular tumor characterization.
Members:
Surgical Research Laboratories
Head: Michael Bergmann
Research Area: The task of the laboratory is to combine molecular/cellular biology and the needs posed by surgical patients. Thus, the laboratory acts at the interface between clinical medicine and basic research, promoting translational medical science.
Members:
Research interests
My main research is focused on:

Tumor immunology

Immuno-oncology

Immunogenic cell death
In particular I am investigating the role of therapy-induced (i.e. chemotherapy, radiotherapy) biological changes in the tumor-immune microenvironment (TIME) of human solid malignancies, such as colorectal cancer (CRC) or colorectal liver metastases (CLM), in a human-translational setting. The research aims are to examine the induction and consequences of a therapy-induced endoplasmic reticulum (ER) stress response, immunogenic cell death (ICD), type I and type II interferon (IFN) induction and tumor-infiltrating immune cells with clinical outcome. My ultimate goal is to develop novel concepts of cancer immunotherapy, using a rational combined treatment approach.
Techniques, methods & infrastructure
Cell culture techniques (i.e. antibody-dependent cell-mediated cytotoxicity & phagocytosis assay)
Molecular biology techniques (i.e. FCM, IFC, IHC, IF, ICC, RT-qPCR, ELISA, WB)
Whole-slide imaging and quantification
Our Surgical Research Laboratories are endowed with various instruments for standard techniques in molecular biology, cell culture, protein biochemistry and immunology. They are located within the Anna Spiegel Research Building, also known as the "Center of Translational Research" of the Medical University of Vienna, which is equiped with Core Facilities for Genomics, Proteomics, Flow Cytometry and Imaging, providing scientists easy access to state-of-the-art high-end equipment and cutting edge technology to address highly sophisticated research questions.
Furthermore, our studies are arried out within the frames of the Comprehensive Cancer Center (CCC) Vienna and the Ludwig Boltzmann Institute Applied Diagnostics (lbi:ad).