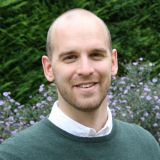 Keywords
Colorectal Neoplasms; Colorectal Surgery
Research group(s)
Surgical Research Laboratories
Head: Michael Bergmann
Research Area: The task of the laboratory is to combine molecular/cellular biology and the needs posed by surgical patients. Thus, the laboratory acts at the interface between clinical medicine and basic research, promoting translational medical science.
Members:
Research interests
After finishing my PhD focussing on transplant immunology and metabolic changes in end-stage liver disease/portal hypertension, my interest has evolved into the field of cancer- and immunometabolism.
My current research focus aims to better understand metabolic rewiring in stem cells during cancer development and to investigate the impact of secreted oncometabolites on tumor-infiltrating immune cells.
Techniques, methods & infrastructure
Basic research techniques/models:
Standard molecular biology techniques
CRISPR/Cas9 gene editing
Murine in vivo models
Intestinal organoids
Confocal microscopy
Clinical research:
Establishment, maintenance and analysis of large clinical prospective and retrospective databases
Establishment and maintenance of a colorectal cancer biobank