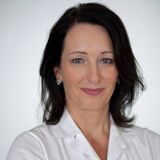 Keywords
Chemotherapy, Cancer, Regional Perfusion; Genes, p53; oesophageal cancer; Prognosis
Research group(s)
Surgical Research Laboratories
Head: Michael Bergmann
Research Area: The task of the laboratory is to combine molecular/cellular biology and the needs posed by surgical patients. Thus, the laboratory acts at the interface between clinical medicine and basic research, promoting translational medical science.
Members:
Research interests
The University of Vienna p53research group has been at the forefront to demonstrate the predictive nature of MARK53. In a number of clinical studies this group consistently demonstrated that the MARK53 status is able to identify patients who will not respond to certain chemotherapeutic agents. Most recently for colon cancer the predictive value of MARK53 status was validated in a prospective randomized trial including patients undergoing adjuvant chemotherapy for stage III colon cancer.
Techniques, methods & infrastructure
The MARK53 analysis is a so to speak p53-gene-specific-sequencing method, the unique feature of which is to eliminate all conceivable errors and incompletenesses in sequencing that arise from the specific properties of the p53 gene itself and the specific characteristics of its mutations. The meanwhile patented MARK53 analysis clearly defines a standard for p53 gene analysis.For validation we perform retospective and prospective randomized clinical p53 trials. We consider the standardization of the test method to be an essential step in any clinical marker research in order to ensure reproducibility and comparability. We believe that the absence of a global standard for the analysis of the p53 gene must be taken into account when interpreting the existing p53 literature.