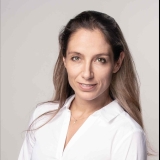 Keywords
Costimulatory and Inhibitory T-Cell Receptors; Flow Cytometry; T-Lymphocytes, Regulatory; Translational Medical Research; Transplantation; Transplantation Chimera; Transplantation Immunology; Transplantation Tolerance
Research group(s)
Surgical Research Laboratories
Head: Michael Bergmann
Research Area: The task of the laboratory is to combine molecular/cellular biology and the needs posed by surgical patients. Thus, the laboratory acts at the interface between clinical medicine and basic research, promoting translational medical science.
Members:
Research interests
My main research interest is the role and potency of regulatory T cells (Tregs) in the induction and maintainance of transplantation tolerance.
The establishment of mixed hematopoietic chimerism is an exceptionally potent strategy for the induction of donor-specific tolerance in organ transplantation. We could show that Tregs improve chimerism induction in experimental animal models with reduced intensity conditioning. Moreover, adoptive Treg transfer induced intragraft regulatory mechanisms that prevent chronic rejection.
Currently, I am specifically interested in immunomodulation via interleukin/antibody complexes. By the use of specific IL2/anti-IL2 complexes, which induce selective expansion of Tregs, transplantation tolerance can be achieved.
Techniques, methods & infrastructure
Mouse models: bone marrow transplantation for the creation of mixed chimeras; murine skin and heterotopic heart transplantation
Regulatory T cells (in vivo expansion via IL2complexes, in vitro expansion culture, retroviral gene transfer, TGFbeta induction): cell therapy, in-vitro assays
Multi colour Flow-cytometry (Canto II, Fortessa LSR): Immune monitoring, Leucocyte subset analysis, Flow-crossmatch