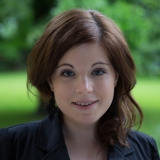 Keywords
Heavy Ion Radiotherapy; Immunotherapy; Organoids; Pancreatic Cancer; Radiation Oncology; Radioimmunotherapy; Radiotherapy; Spheroids, Cellular
Research group(s)
Medical Radiation Research
Head: Dietmar Georg
Research Area: The vision of our group is the optimization of the treatment outcome of radiation oncology, alone or in combination with established chemotherapy or novel targeted strategies of drug treatment, with conventional photon or innovative ion-beams.
Members:
Research interests
My main research focus is the biology of ion beam therapy and to understand how the physical advantages of ion beam therapy can be exploited for an improved therapy response in patients. A specific aim is the conversion of immunologically cold (irresponsive) tumors, such as pancreatic cancer, into immunologically hot (responsive) tumors. Immune-evasion is significantly linked to the tumor microenvironment. To adress this important key aspect, heterotypic 3D tumor models, consisting of tumor as well as stromal components, are used.